Tonya Butcher's Travel Gallery
Take a journey with me as I travel accross the United States exhibiting my silk creations. As I participate in award winning art shows, I like to take photos and share them here.
If you know that I am coming to your area (See my show shedule here) I would love to hear your suggestions of where I should visit. Feel free to reach out to me Art@TonyaButcher.com
My new poncho style, not available online... ONLY FOR SHOW GOERS.
Award Winning Silk Designs
Best In Show Award at Crozet Art Festival, Crozet VA, Spring '18
---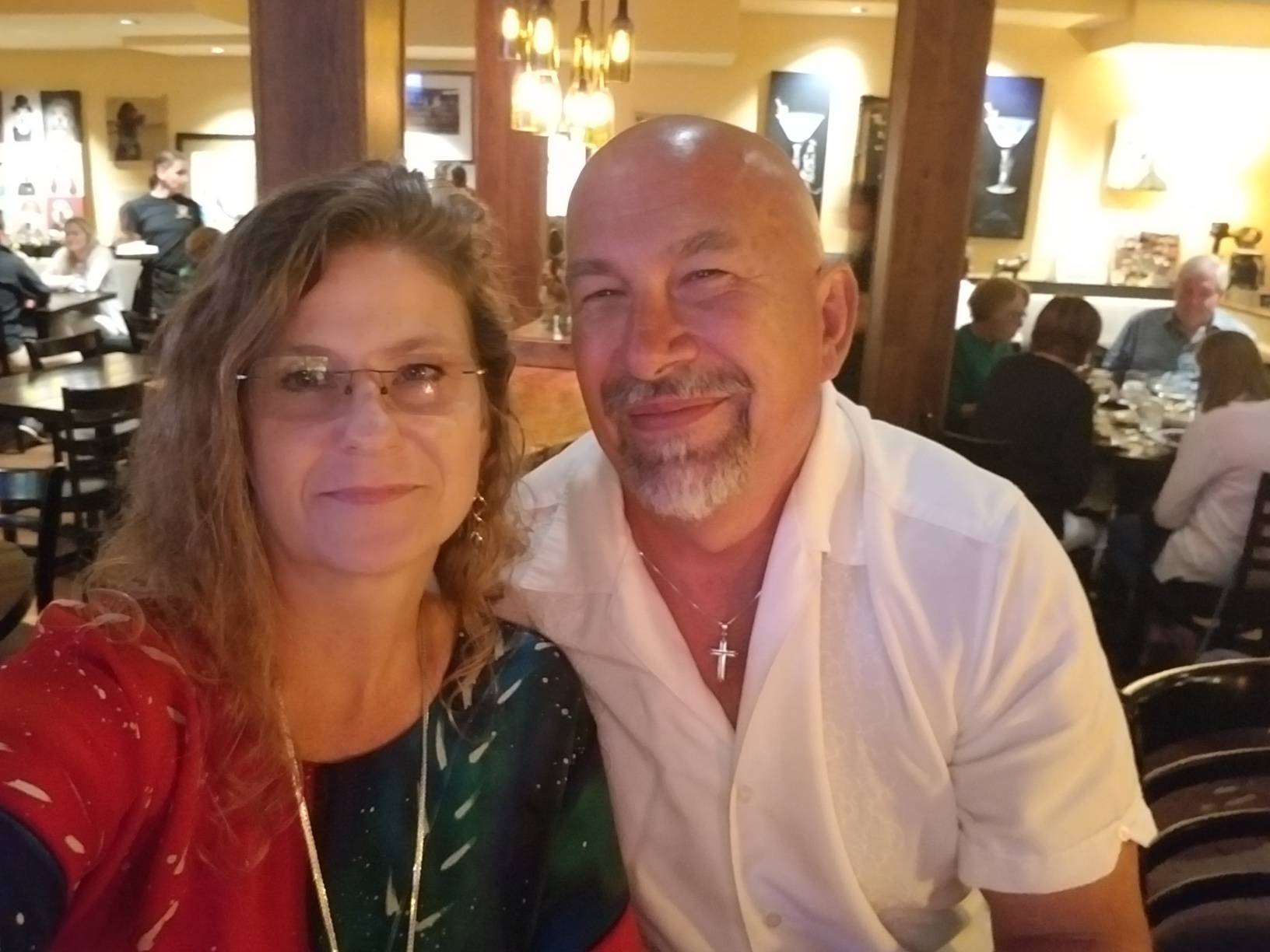 April 2019 - Williamsburg VA
It is soooooo good to be home. Even though we had a great time in Florida over the winter, We are so glad to be home in Virginia.
We just participated in a few local shows: Chevy Case MD, Arlington VA and Williamsburg VA Art on the Square.
I want to share our time in Williamsburg. It is a quick show, only 1 day. So we drove down the night before the show with intensions of finding a few treasures. We loved what we found. I have to say that I plan to take a trip back to that area when I have more time to explore. It is such a charming place with an old world feel of elegance. The town is full of wonderful specialty shops and great restaurants.
We had dinner at Seafare - DELICIOUS (we highly recommend). We then walked through town and found a lovely pub called The Hound's Tale. They have a wonderful atmosphere and impressive wine list.
---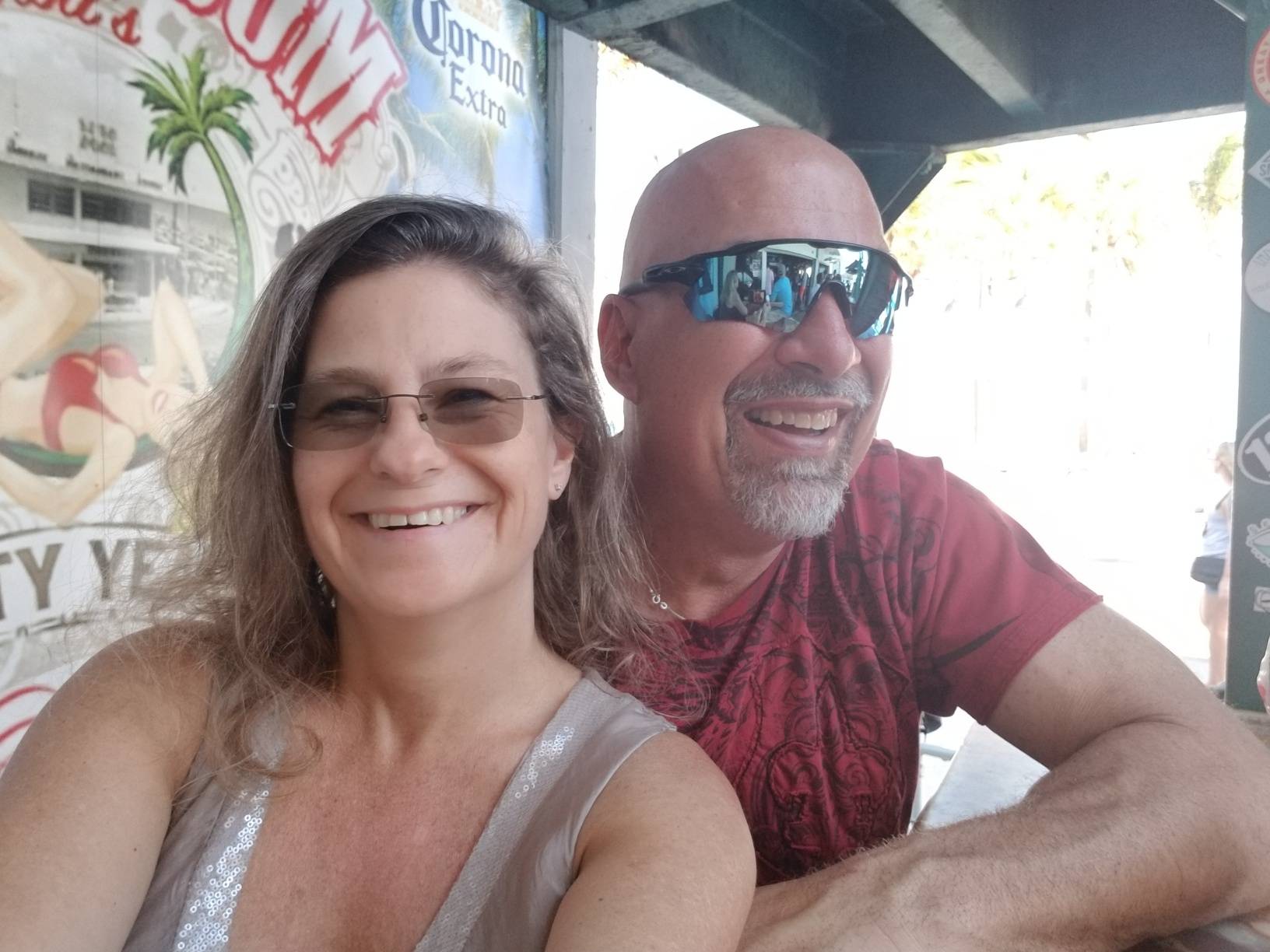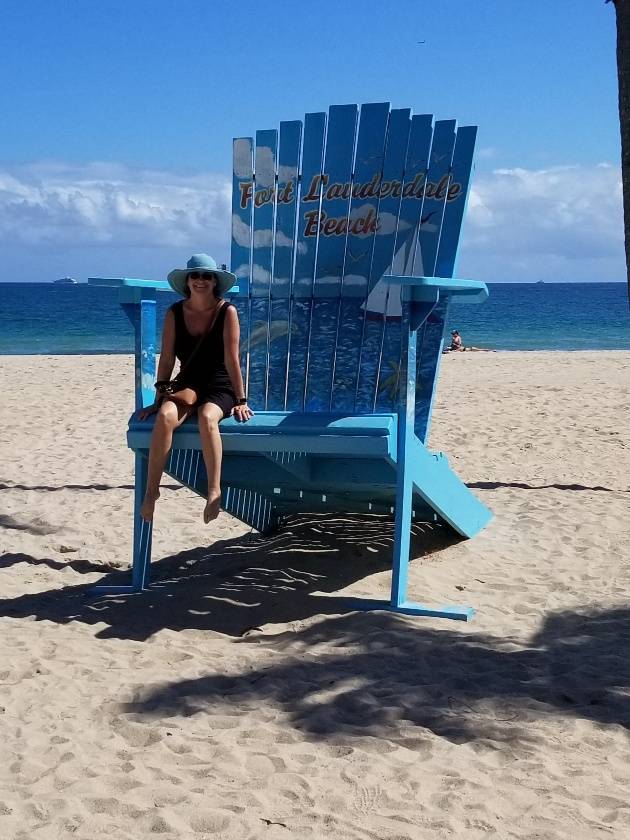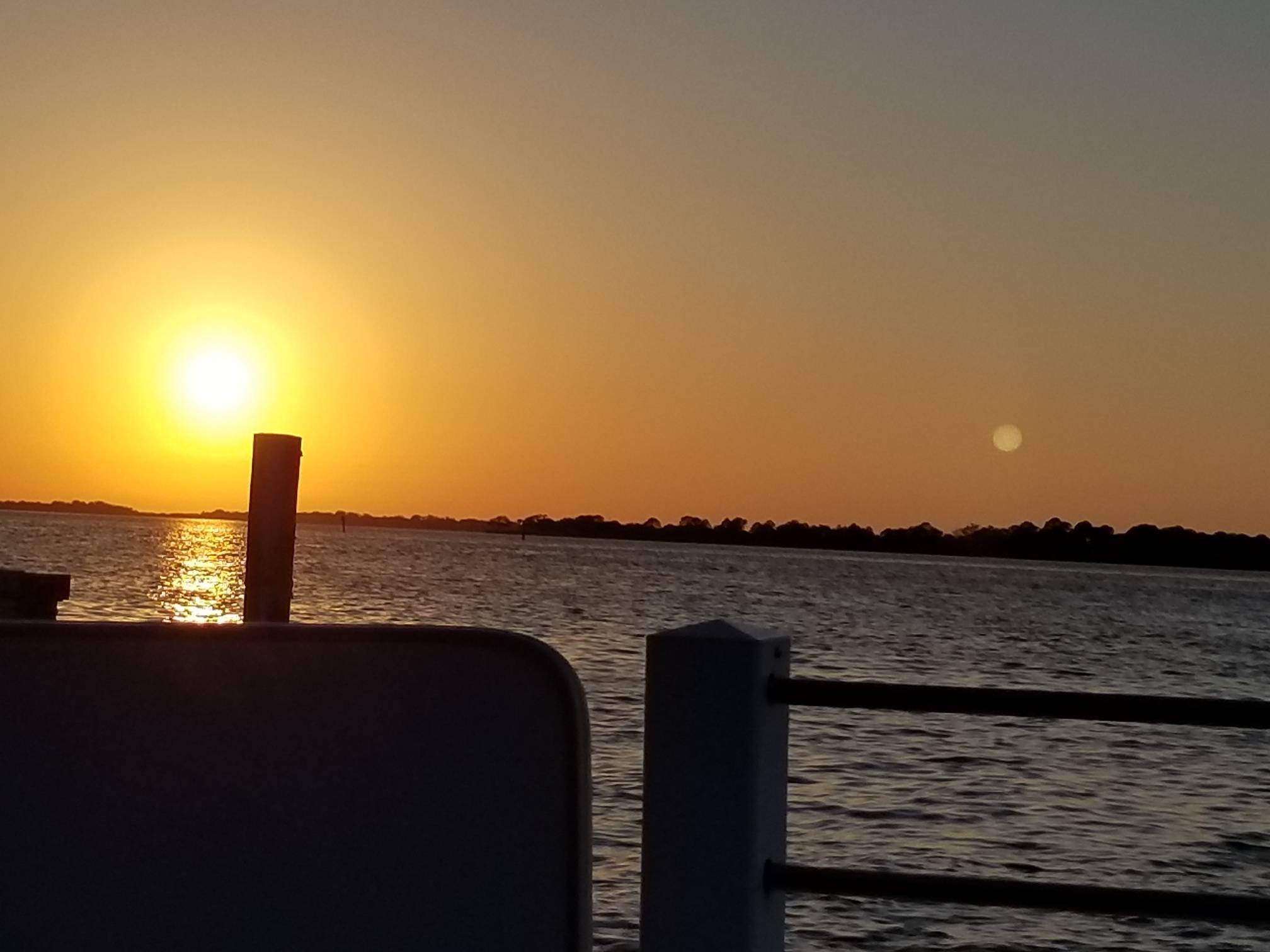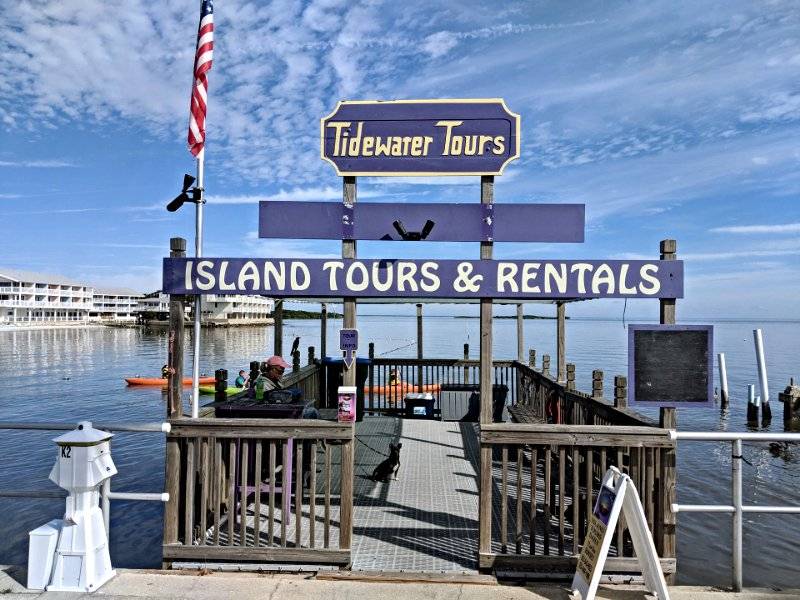 February & March 2019 - Miami FL, Bonita Springs FL, Juno Beach FL, Naples FL, & Cedar Key FL
After a short visit home to create more beautiful silk designs, I headed back to Miami Florida for the Coconut Grove Art Festival. We had a great time at this show. Before driving south to Miami Bill and & stopped at Ft Lauderdale Beach for the day and enjoyed the beach, some shopping and awesome dining at Bubba Gump Shrimp Co.... You gotta check this place out if you are in Ft Lauderdale. We also enjoyed some live music and drinks at "Elbo Room", Its a small dive bar right on the beach.
Once we finished with the Coconut Grove Art Festival in Miami we shot north for a week of R&R in West Palm Beach. We enjoyed a visit to the amazing "Lion Country Safari" A must see. The safari is connected to a KOA campground so if you are so inclined you can camp and listen to the lions roar morning and night. We enjoyed things like hand feeding several species of birds as well as giraffes. This park has so much for the entire family.
Bill and I had a great vacation driving around and finding great little treasures, we visited many beaches and restaurants. We both look forward to next year.
Just before traveling home I visited the island of Cedar Key FL. What a quaint little fishing town. This little gem is nestled among 11 small islands that make up Cedar Key. It is a true fishing town, the ocean surrounding these 11 islands is home to many clam farmers that harvest around 80% of all clams consumed in the USA. While in Cedar Key, I enjoyed many of the lovely restaurants.... of those my absolute favorite was called "29 North", its a dockside restaurant upstairs from 83 West (another very cool place to shoot some pool and have a beer on the water). Also during my stay in Cedar Key I enjoyed a lovely sunset cruise / tour of the islands. I can highly recommend Tidewater tours. Take this tour, its great for the entire family.
You can also find some beautiful clothing at the Harbour Master shops and grab an ice cream cone.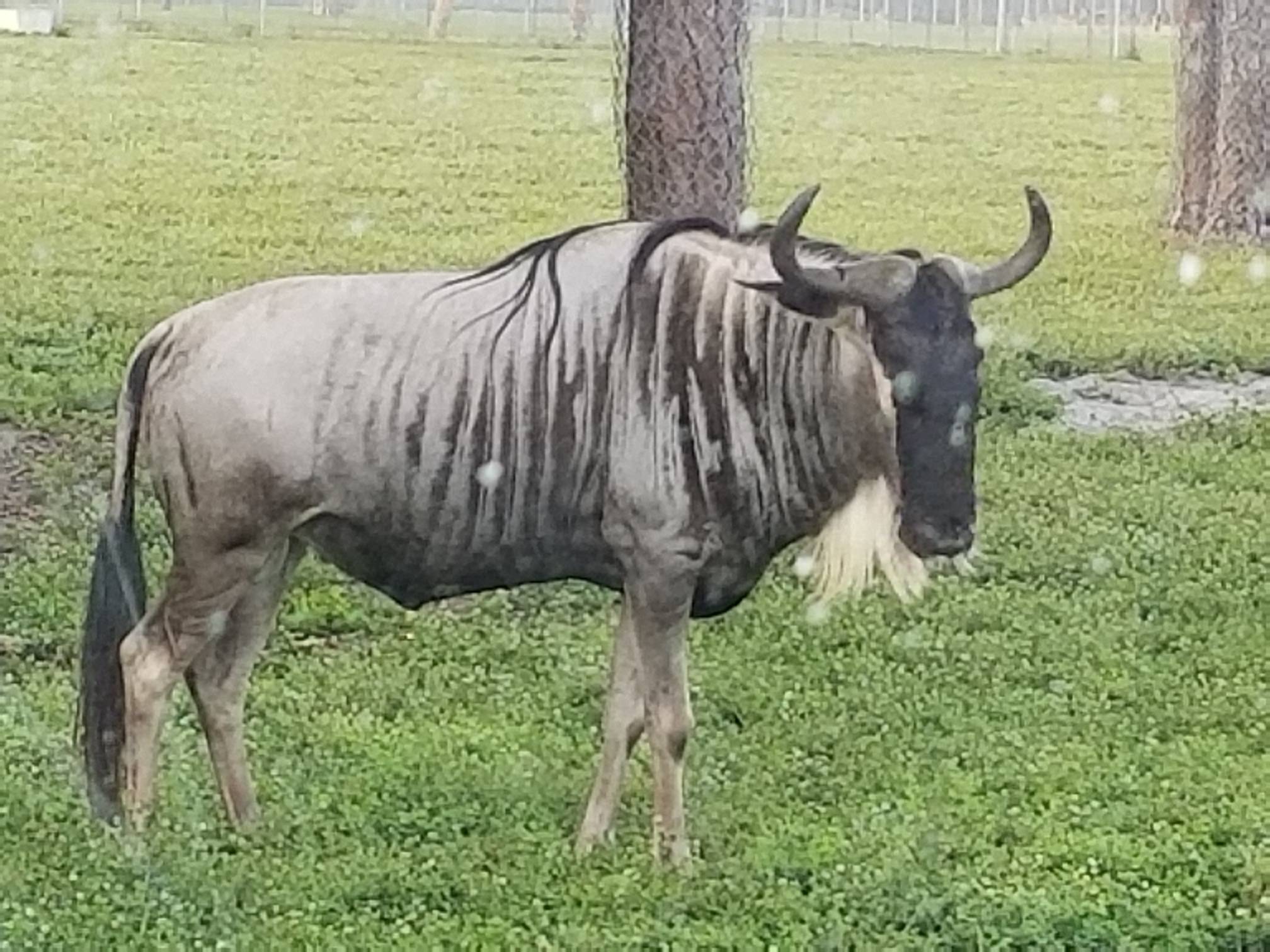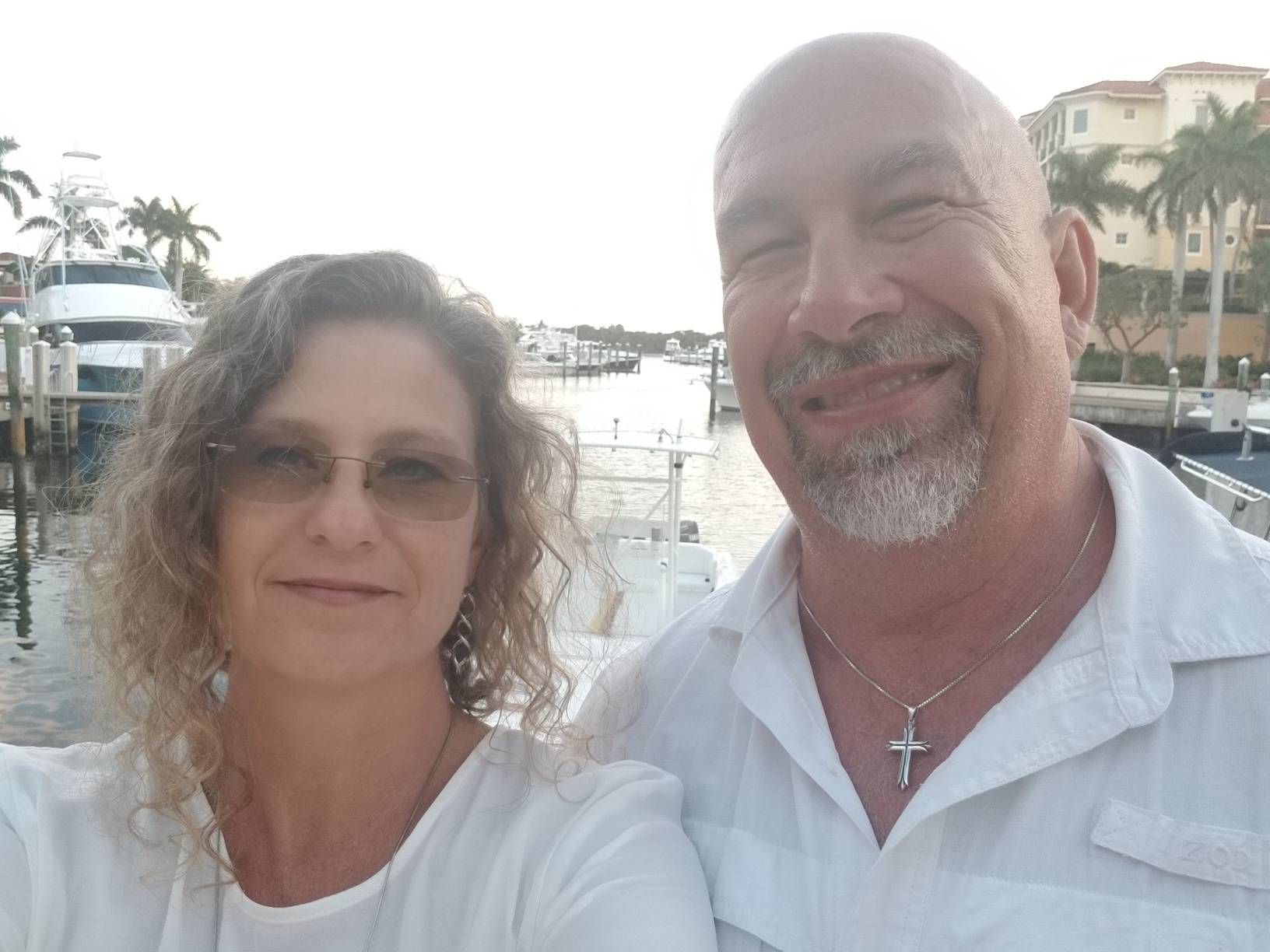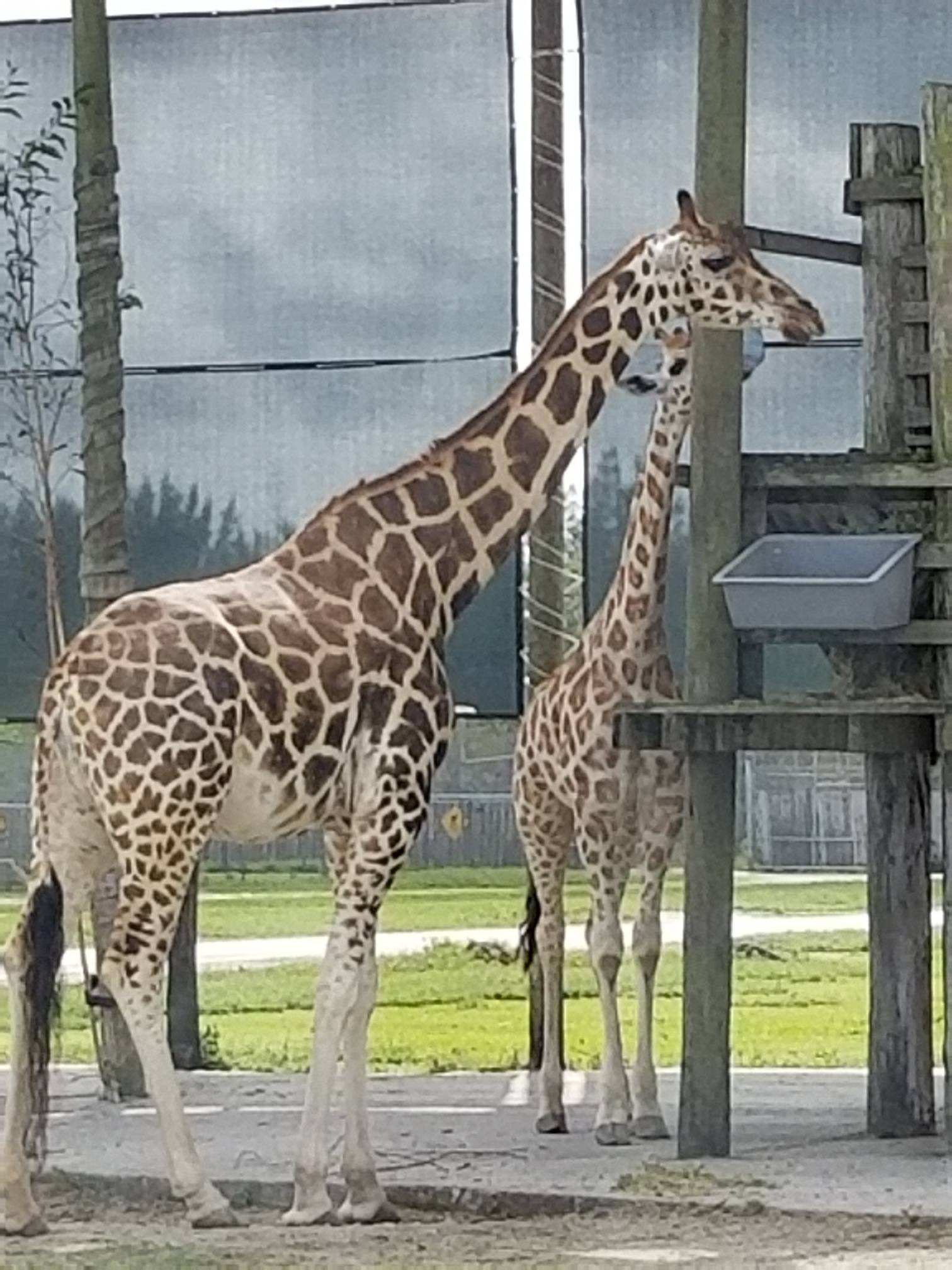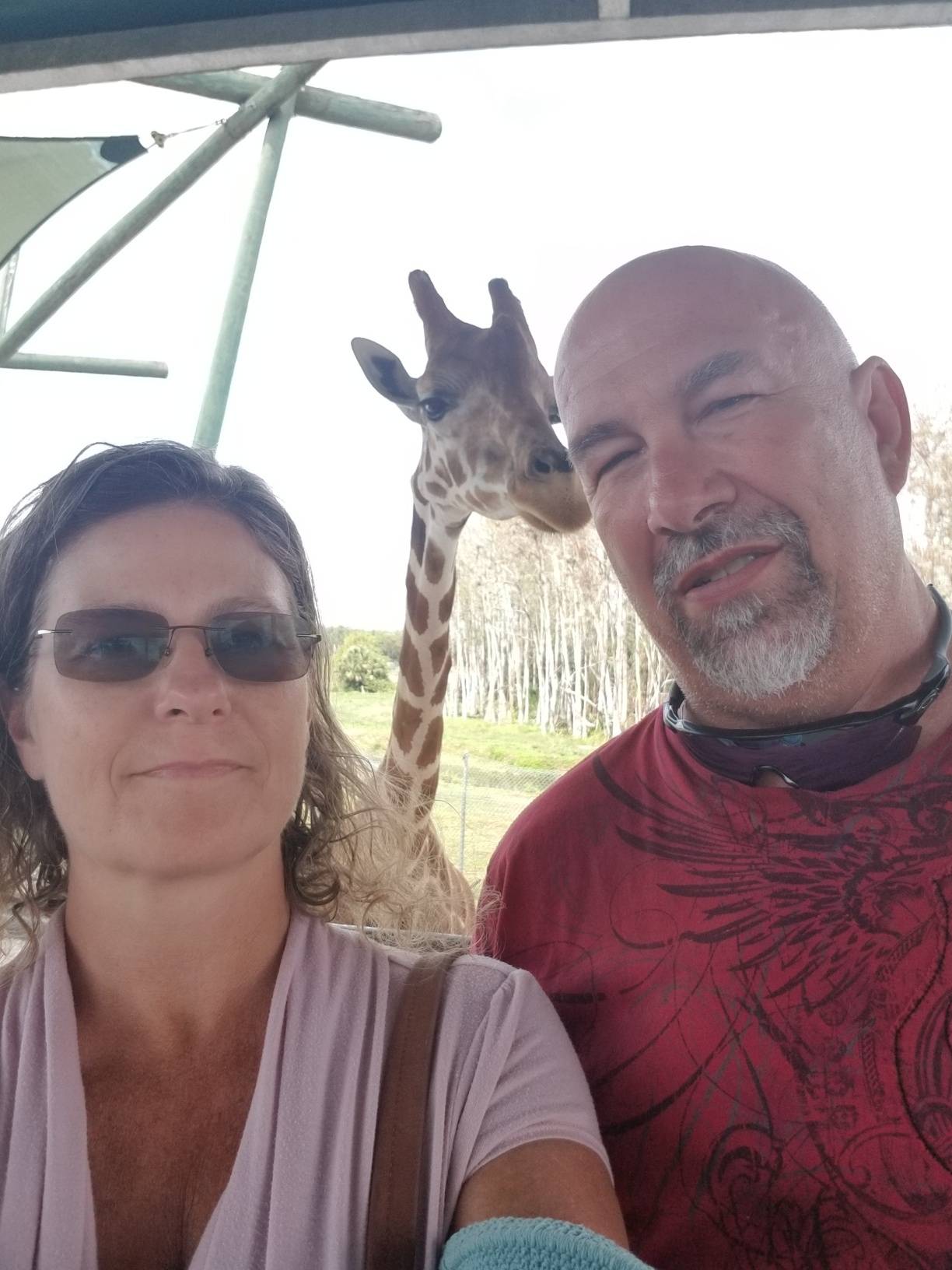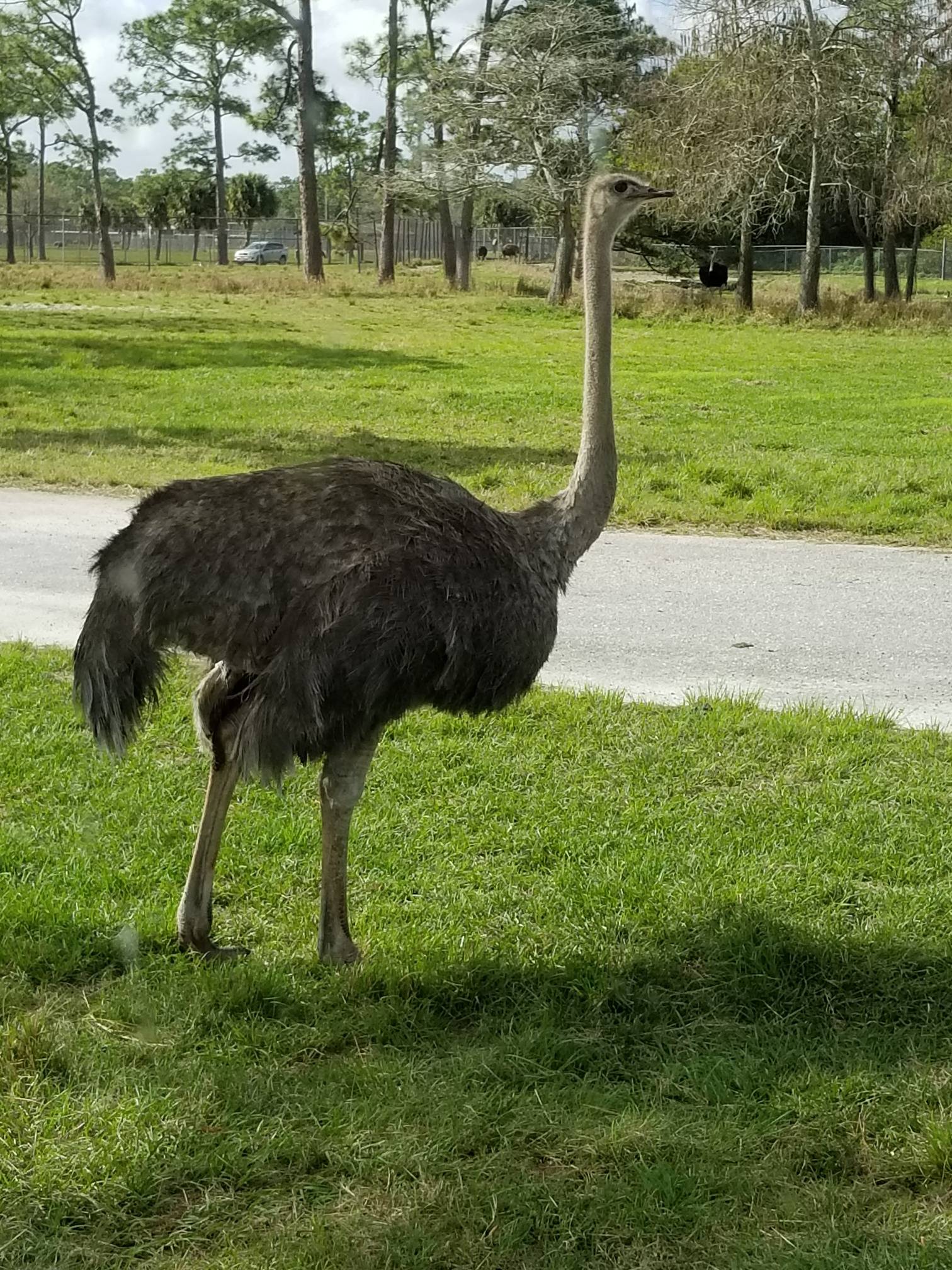 ---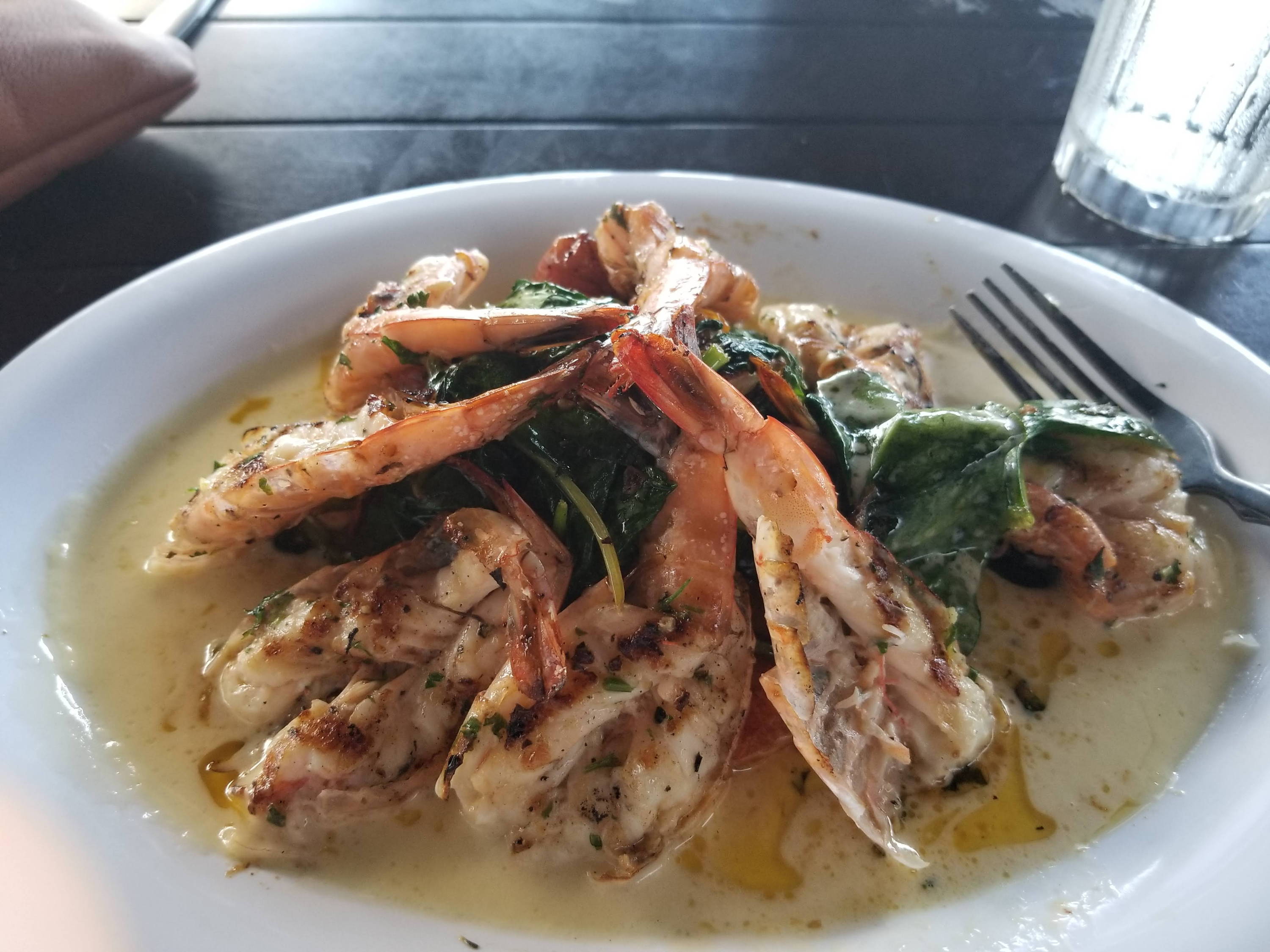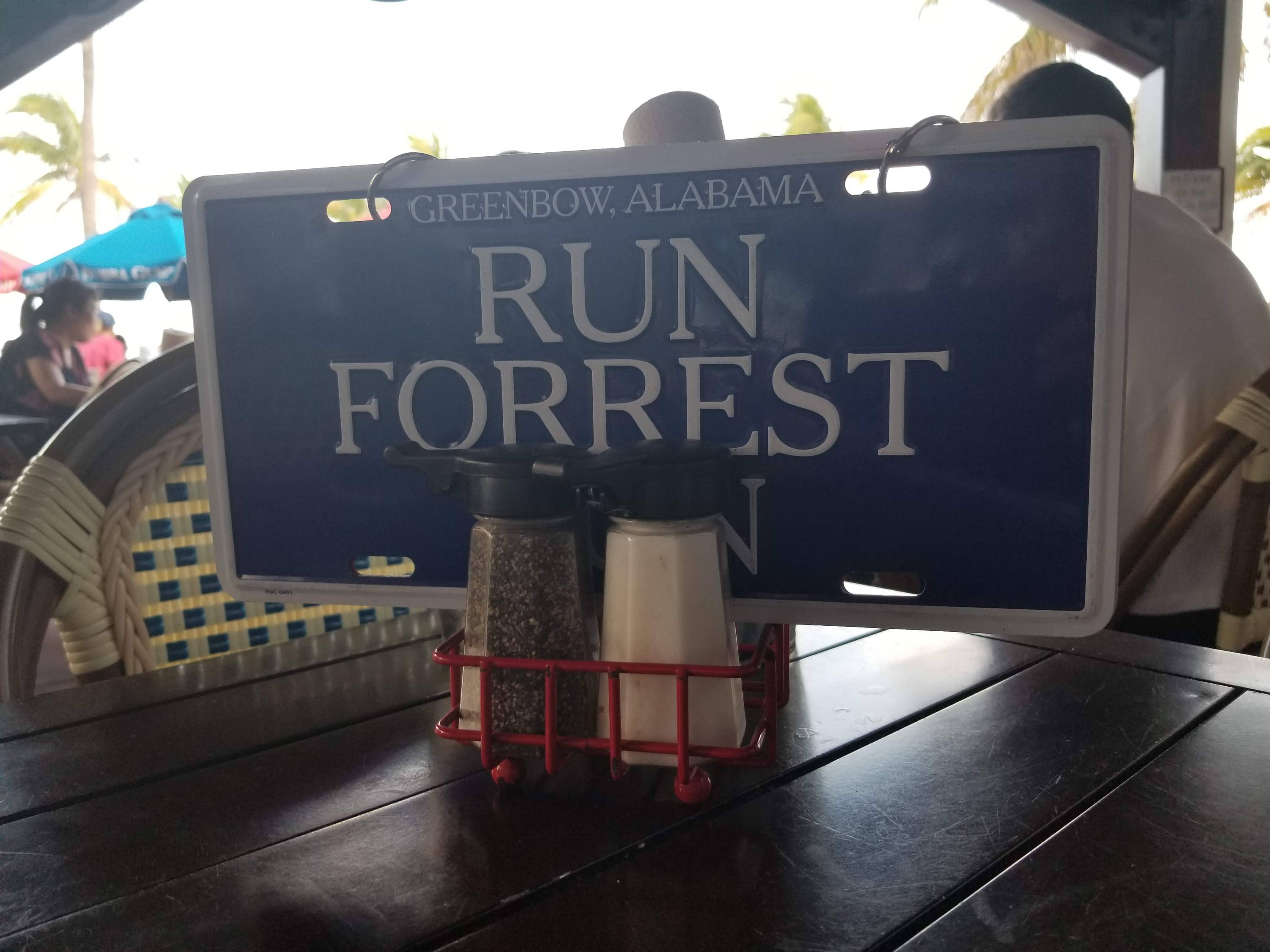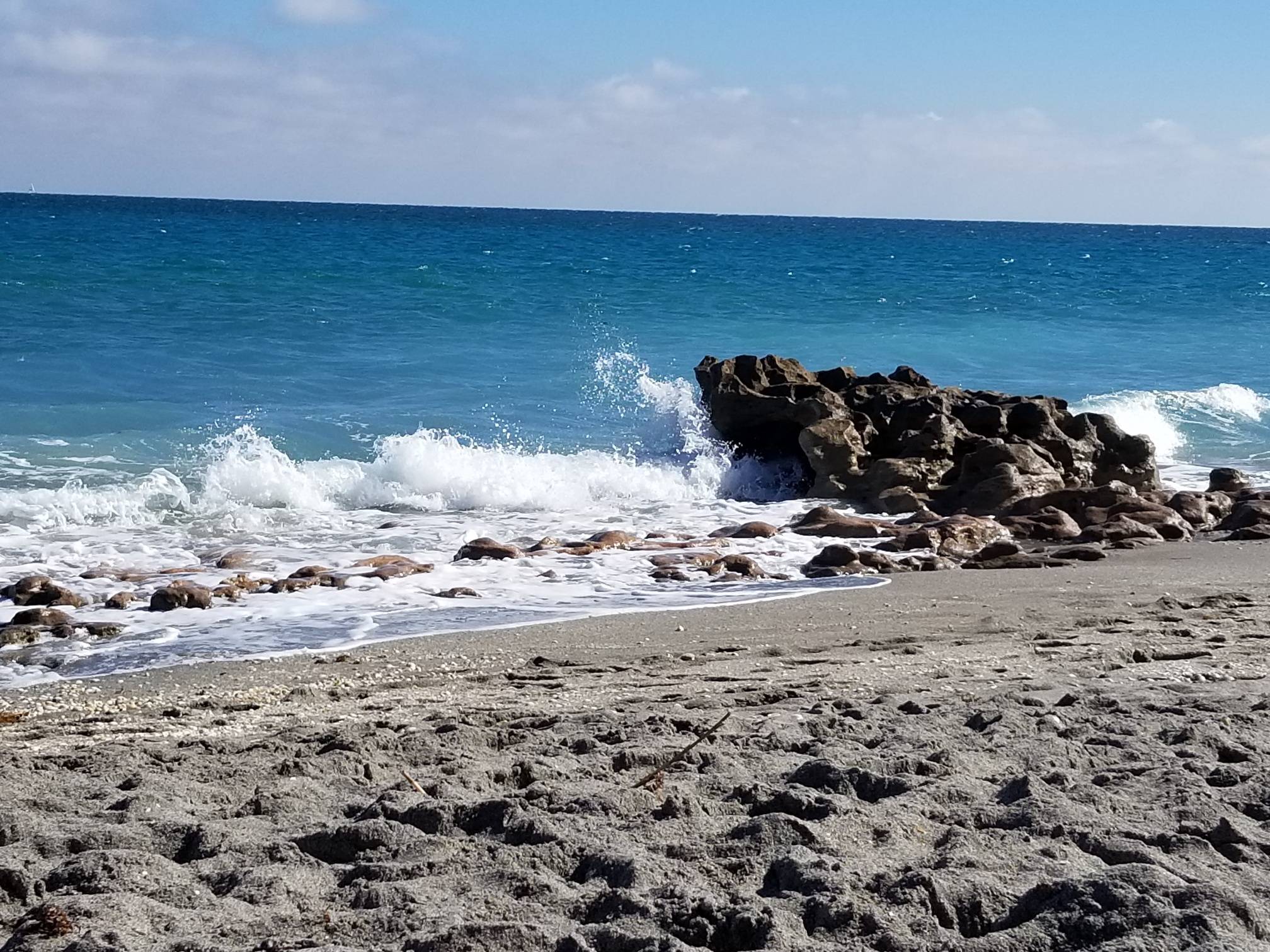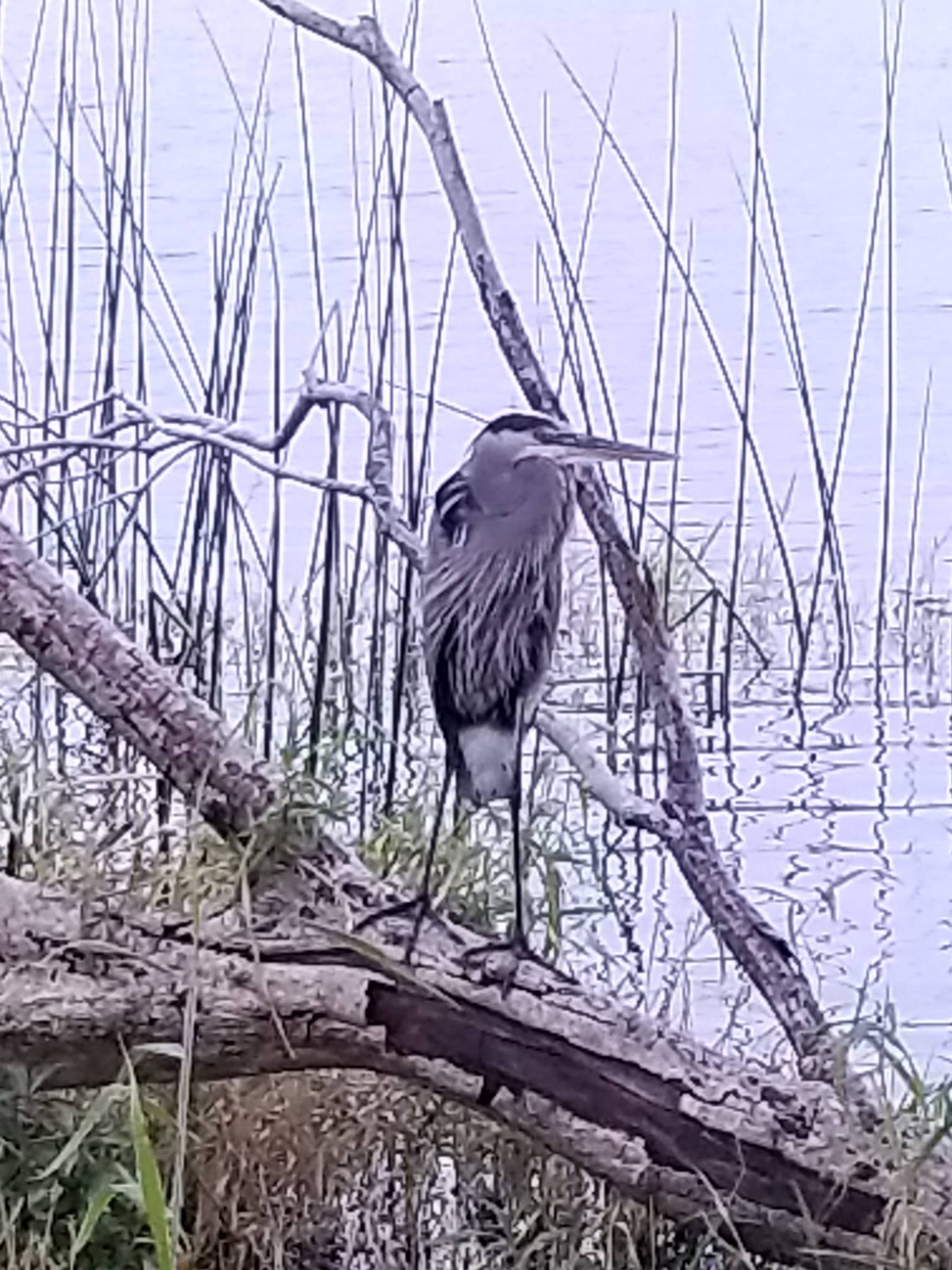 January 2019 - Fort Lauderdale FL, Boca Raton FL, Delray Beach FL & New Smyrna Beach
After a short visit home to create more beautiful silk designs, I headed back to Fort Lauderdale Florida for the 31st annual Las Olas Art Fair Part 1. This was an exciting show and a great introduction to Fort Lauderdale. I arrived at the show early so that I could take a look around and hit the beach. It had warmed up since my last visit. YAY!
I made my way to the ocean and an incredible little spot to take a break and grab some lunch. You must visit the Bubba Gump Shrimp Co located on the beach in Las Olas. You will not believe how good it is.
Then off to Boca Raton for the 32nd annual Boca Fest Art Show. Lovely show!
During my stay this week in Boca I found this awesome sea turtle conservation center called Gumbo Limbo. At the time of my visit there were several sea turtles in for care. I was lucky enough to get to meet a few of them and learn about them. I was especially taken by a special guest at the center named "Ollivander". A Loggerhead weighing in at 98lbs and roughly 15 - 20 years old. Ollivander was rescued Dec 26th, '18 - emaciated and very weak, floating, covered in barnacles and algae. Olli was treated with fluids and antibiotics and showing improvement and beginning to eat again. The care takers are hopeful that Olli will be well enough for release in the Spring of 2019. You can help this wonderful organization and adopt a sea turtle.
- and that brings me back to Delray for the 30th annual Downtown Delray Beach Festival of the Arts. After Delray I headed to Titusville to spend a few days with my family. I was sad to hear that one of my favorite places was closed due to the government shut down "Playalinda Beach" This has to be one of the most beautiful and peaceful places I have ever been. A must see!
Then off to New Smyrna Beach for Images: A Festival of the Arts. The show was good, but got rained out and the show closed early Sunday morning. But I hope to be back next year.
Now I'm off to spend a few weeks with my family and create some exciting new silk pieces.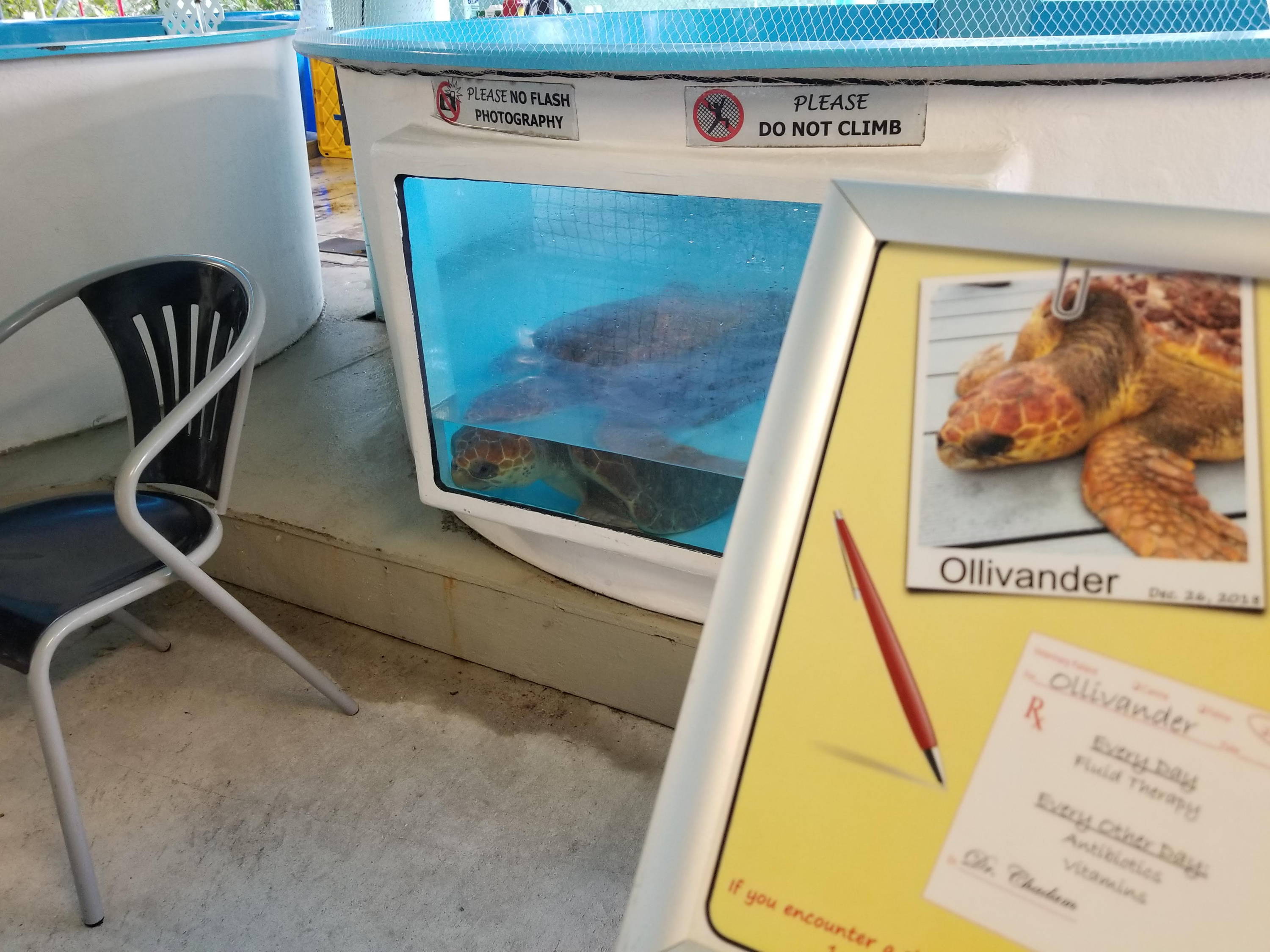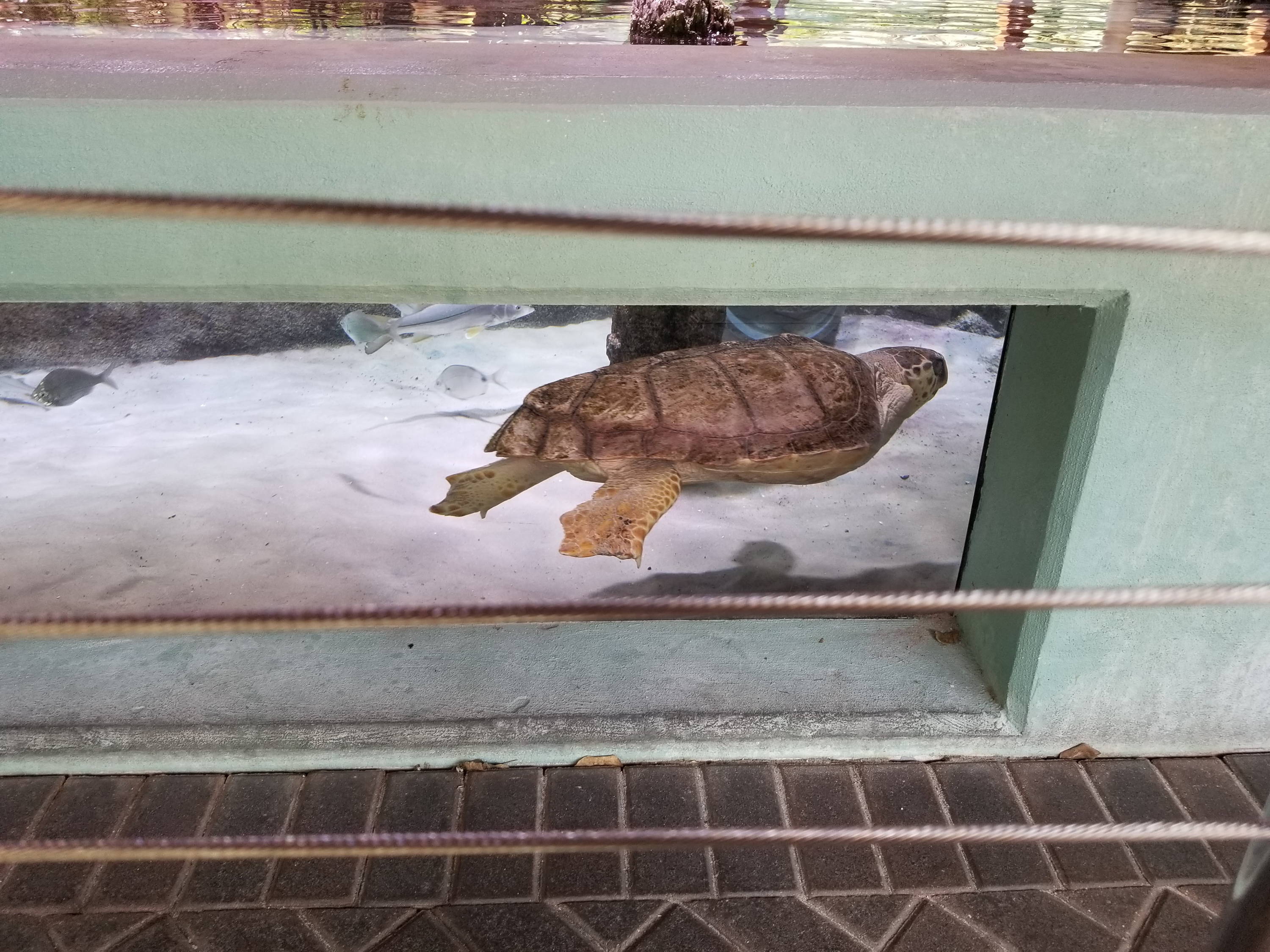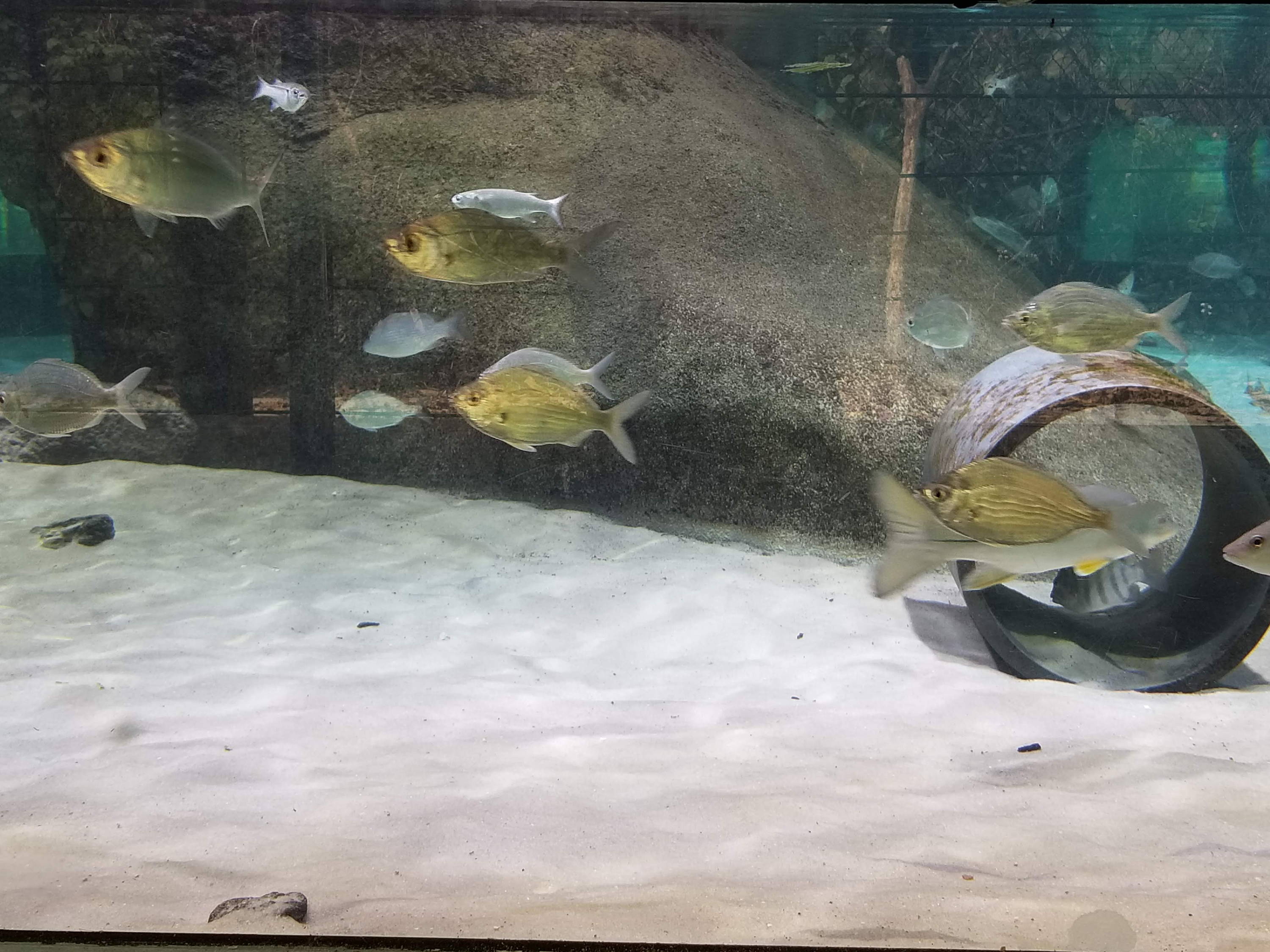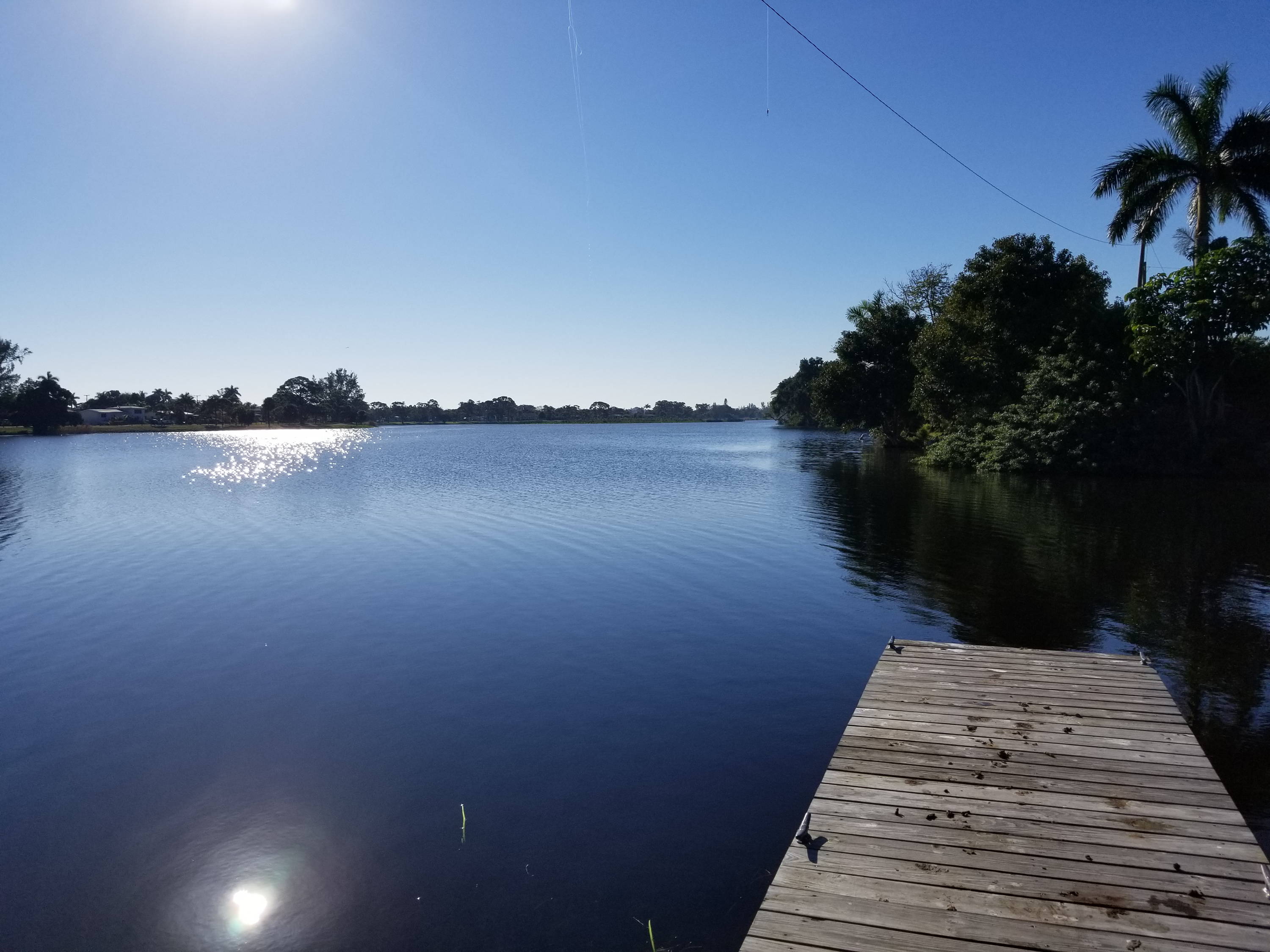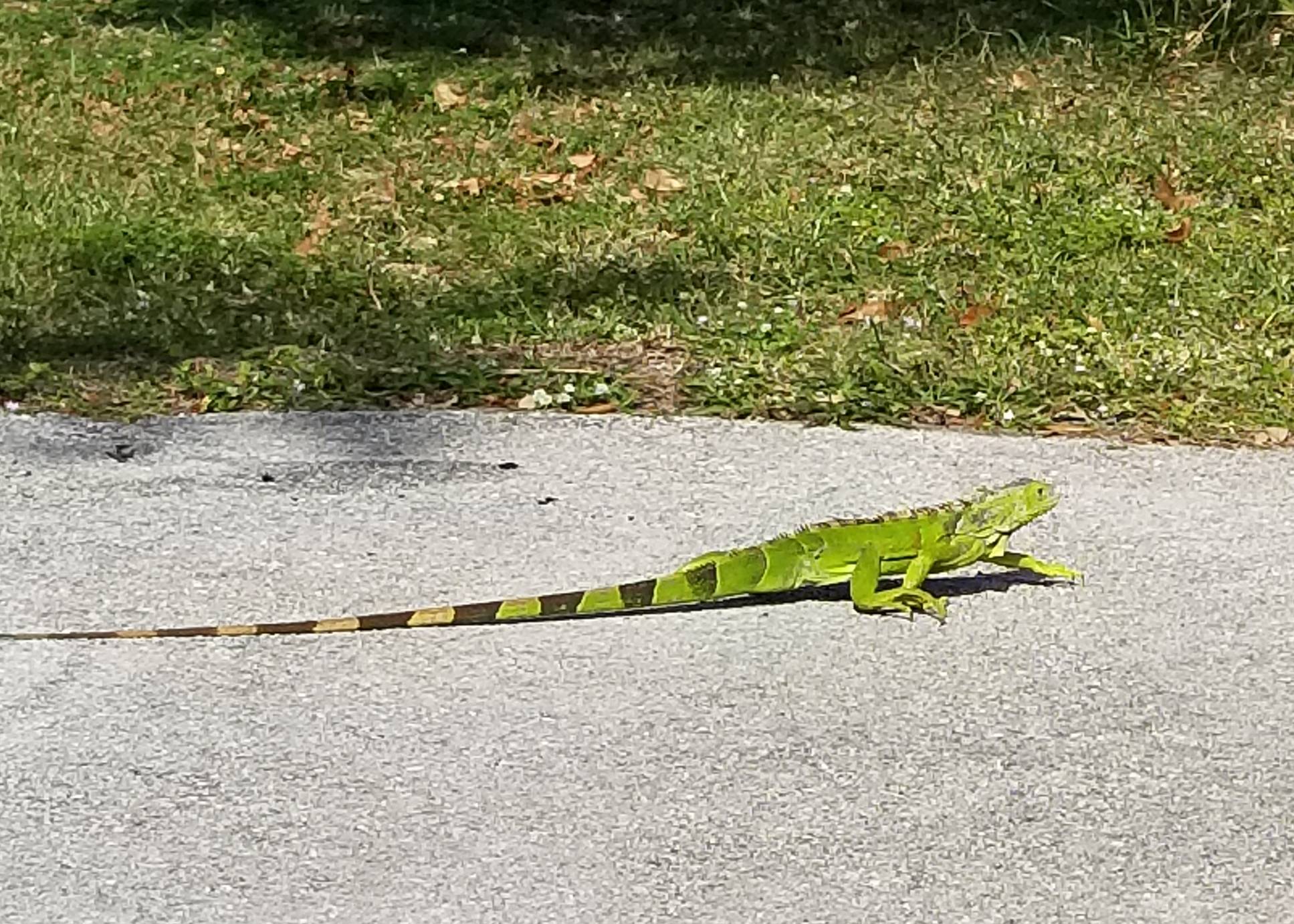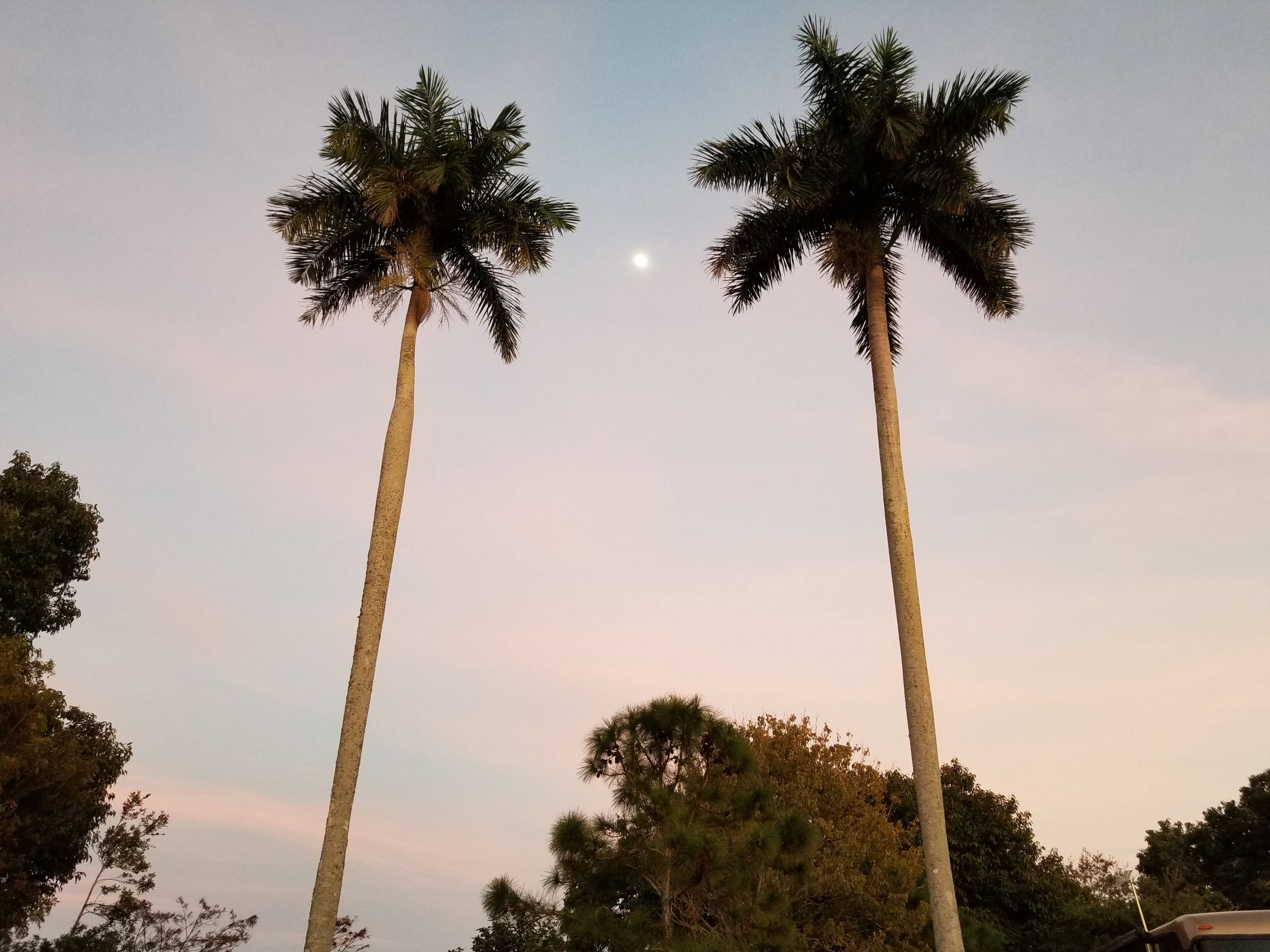 ---
I left home on Thanksgiving morning to travel to Delray Beach Florida for the Thanksgiving weekend art Festival. I really enjoyed the Delray area and the show. After the show was over I traveled to St Augustine and stayed the week at Anastasia State Park. This park was beautiful with the cozy canopy of trees throughout the campgrounds and the deck that leads to the beach. It was a very brisk week, but even snow wouldn't have kept me from that beach. I threw on my boots, jacket, scarf and hat...... I needed to hear the waves and watch the birds forage. It just does something for my soul that nothing else can do.
After a few days of R&R I would head out to take part in the Gainesville Downtown Festival &Art Show. The weekend was very rainy and the show ended up closing early. Win some / lose some.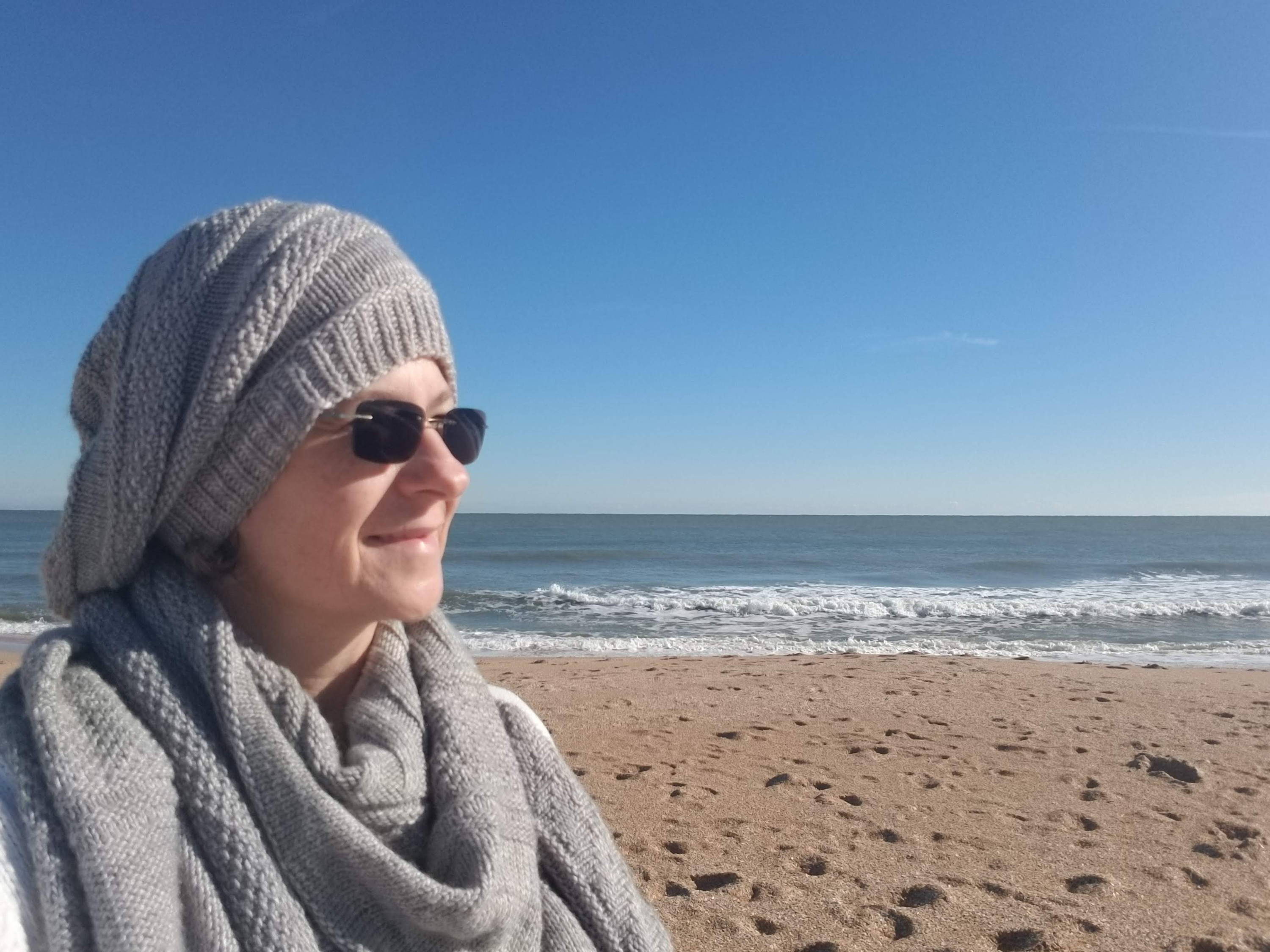 ---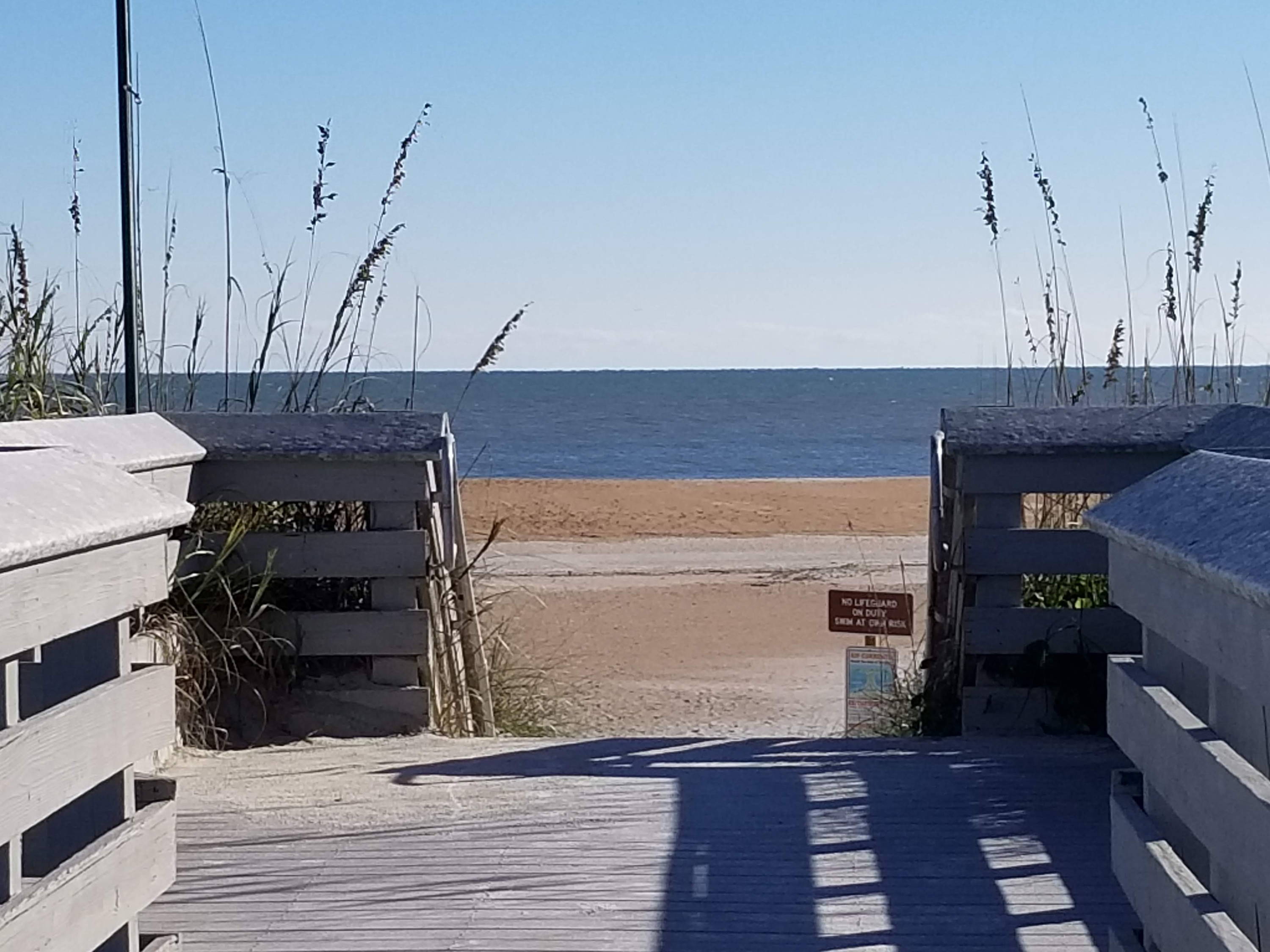 ---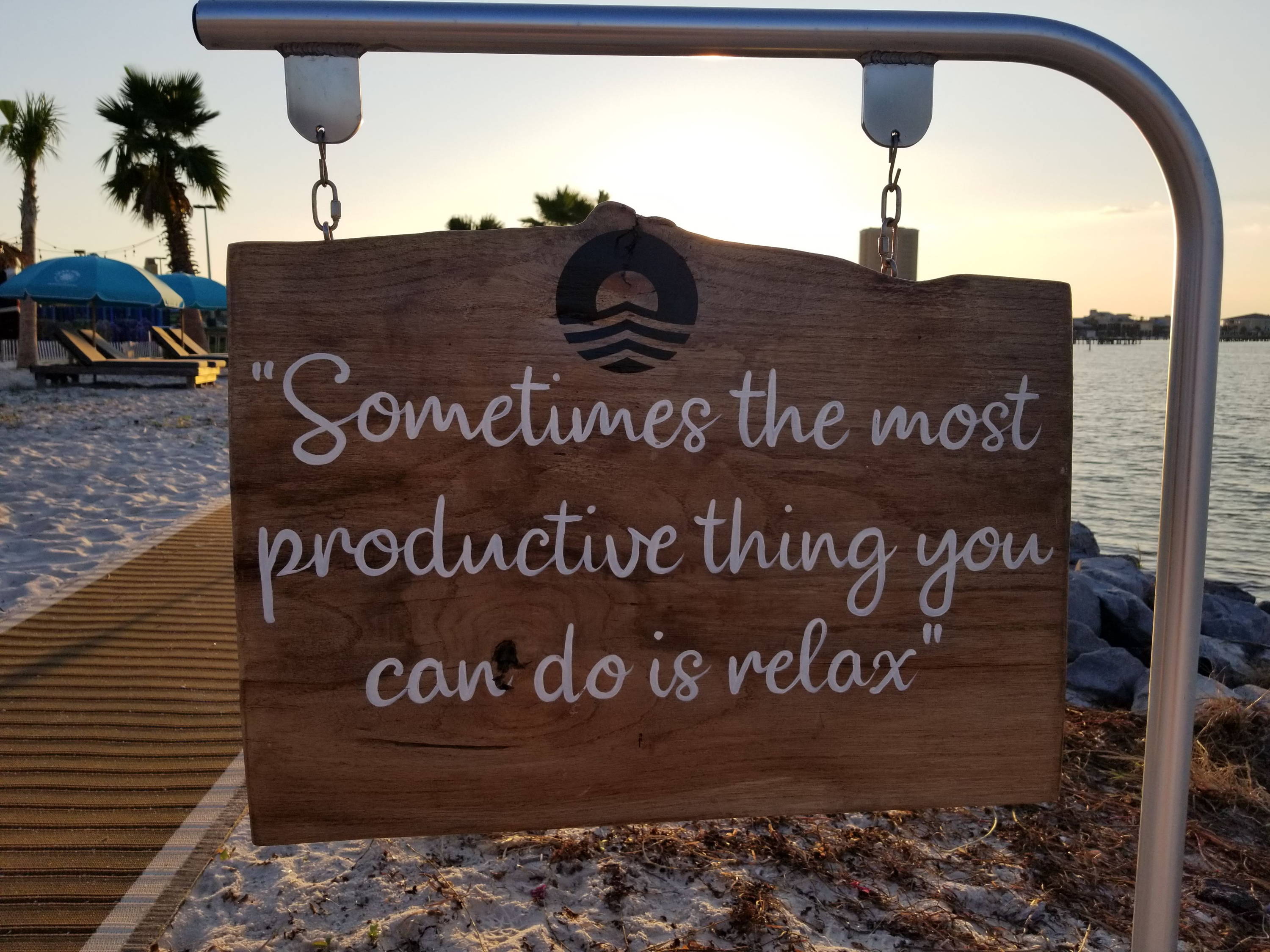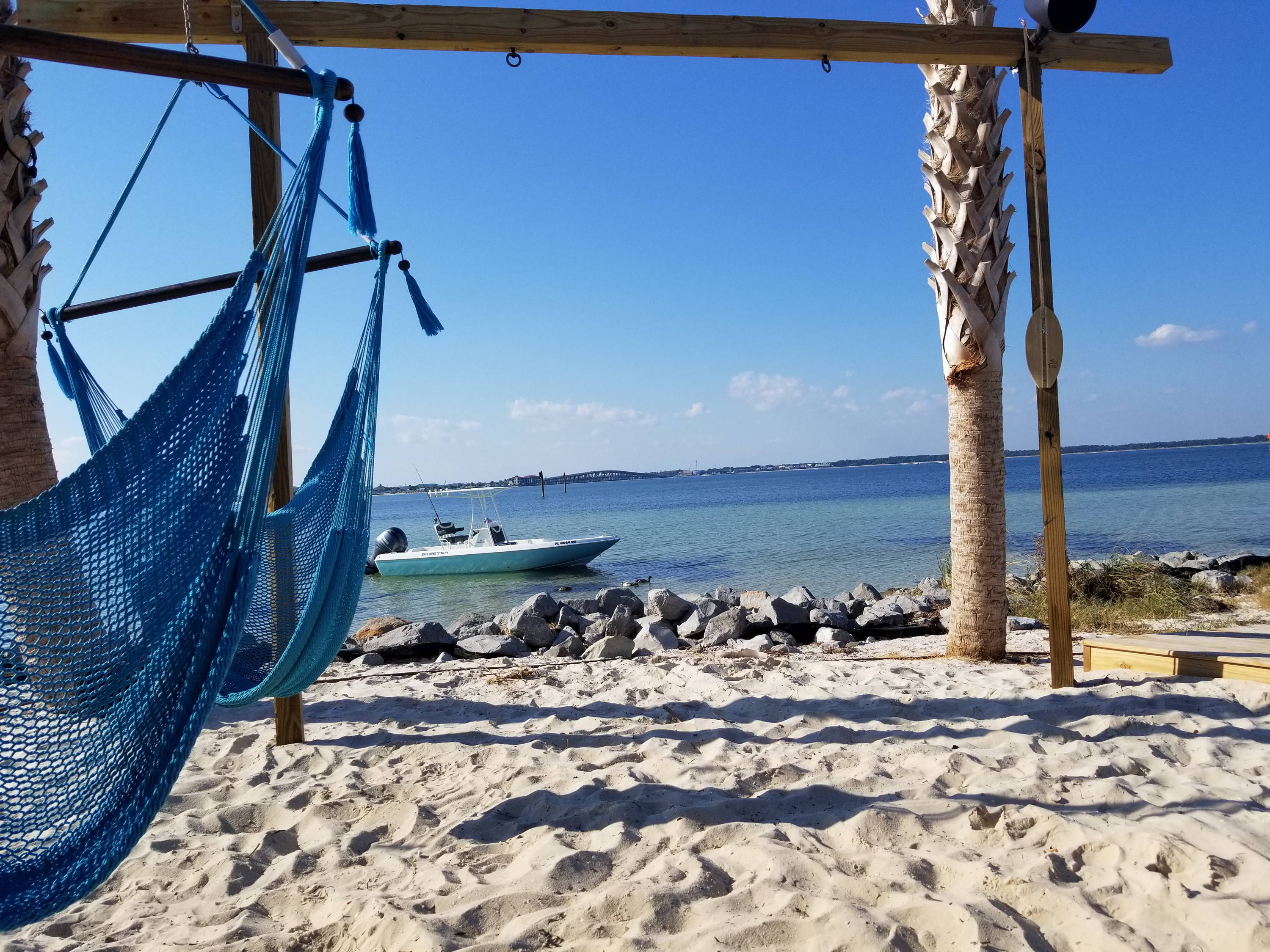 Pensacola FL November '18
I had a great time exploring the Pensacola beaches while in town for the Ocala and Pensacola art festivals.The Fine Arts for Ocala Art Show was held the weekend of Oct 27th & 28th. The Great Gulfcoast Arts Festival was held at Seville Square in Pensacola FL on Nov 2nd, 3rd & 4th.
During my stay between these 2 shows I found a lovely little jewel "Pensacola Beach RV Resort". I highly recommend this RV Resort, it is in the middle of everything on the island. Its located on the Santa Rosa Sound and across the street from the Gulf of Mexico. The resort offers a tiki bar on the sound and is a wonderful place to unwind.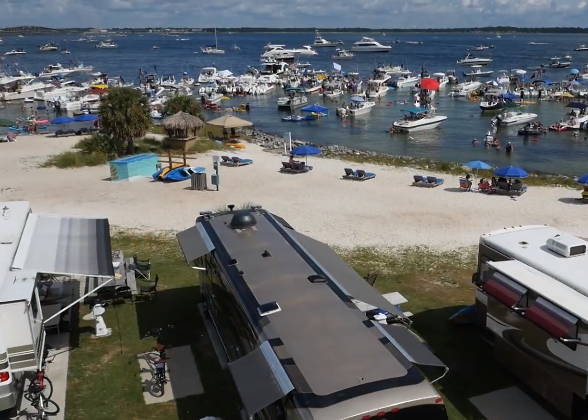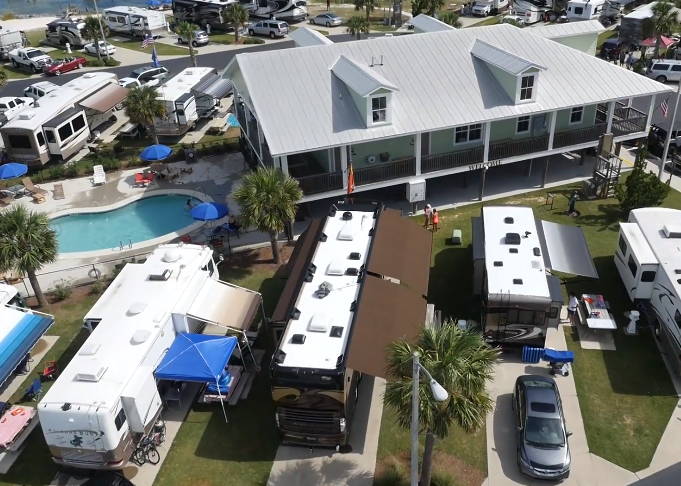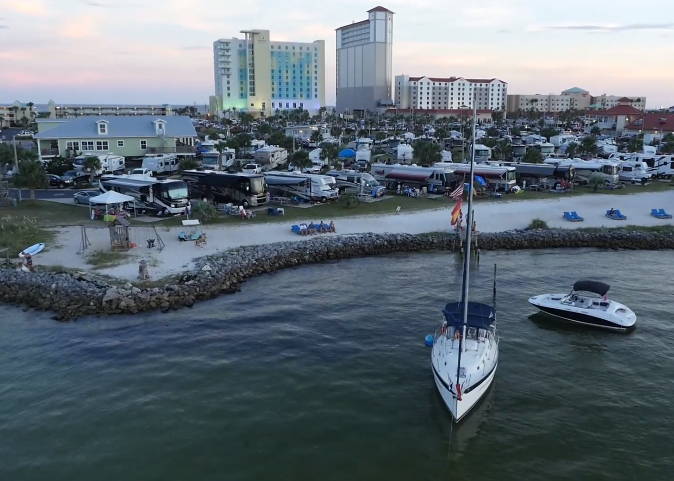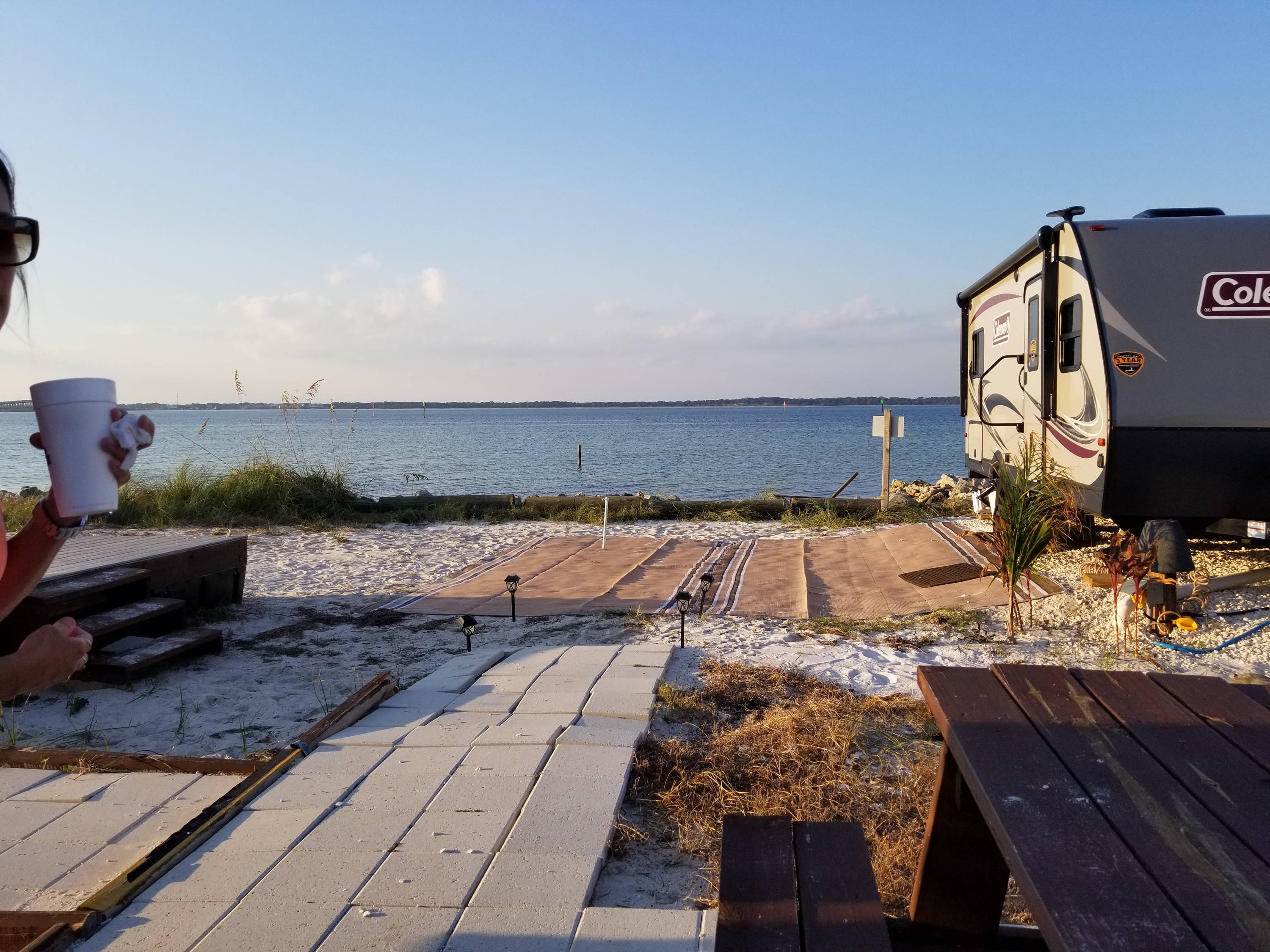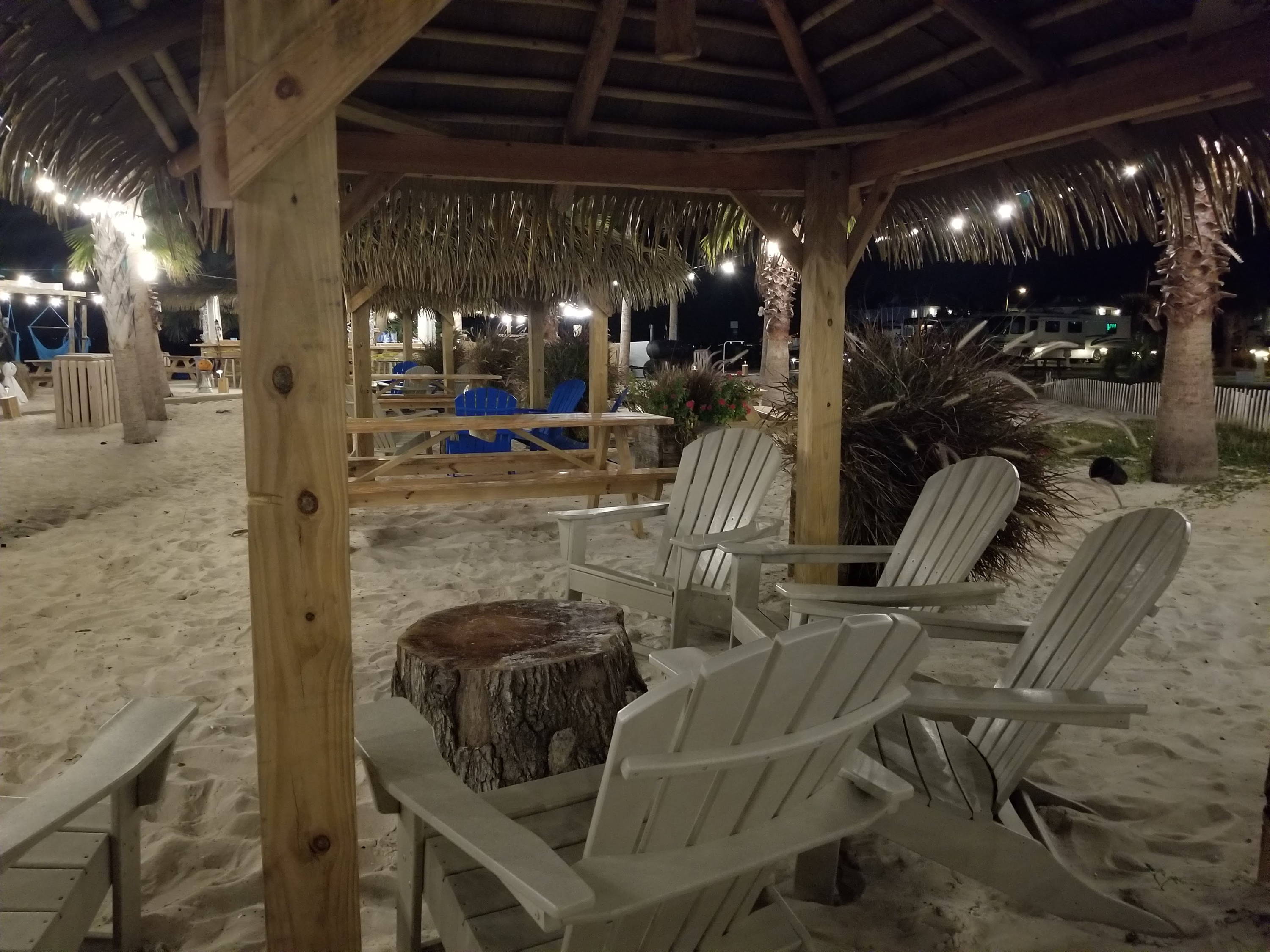 ---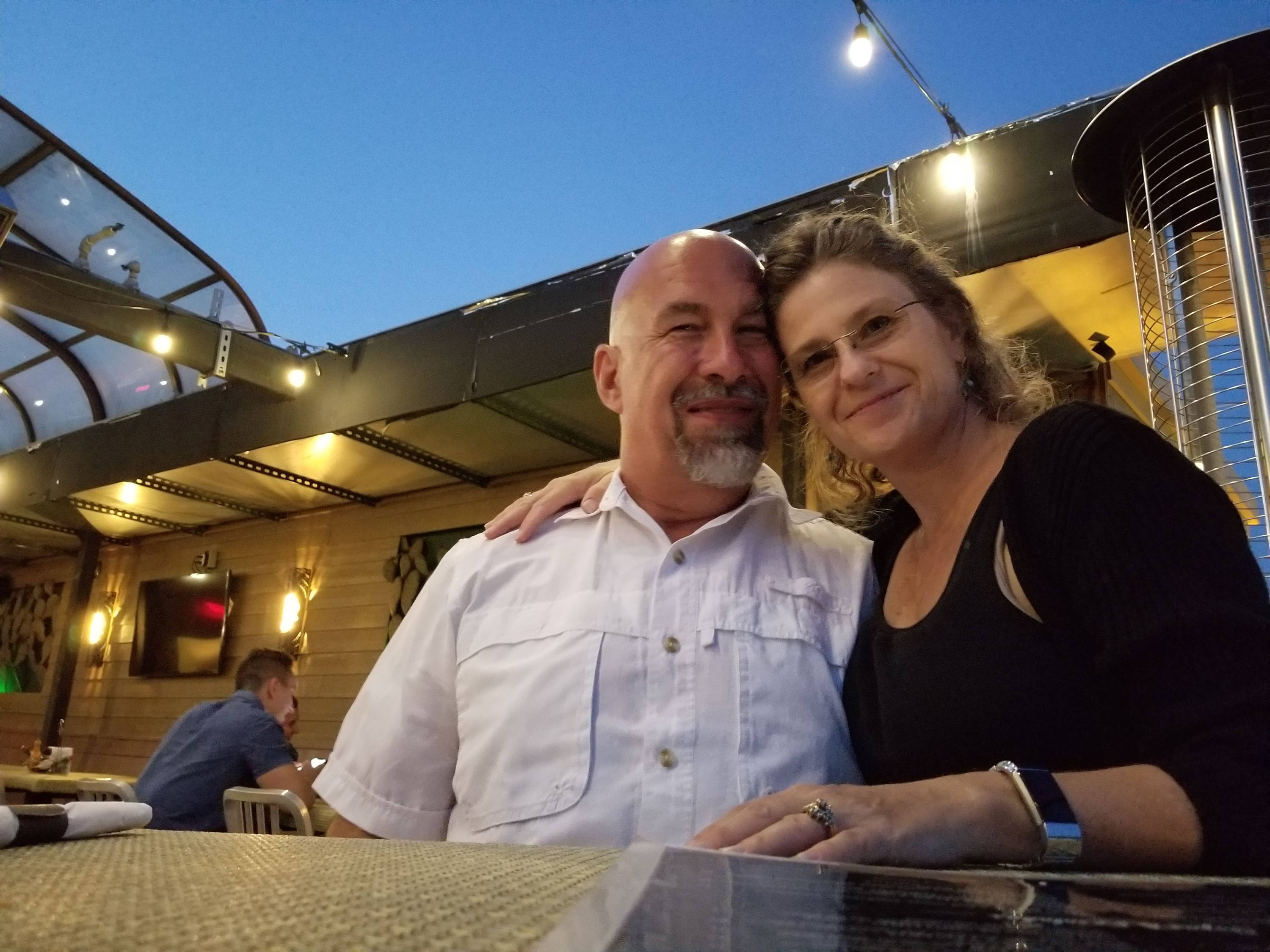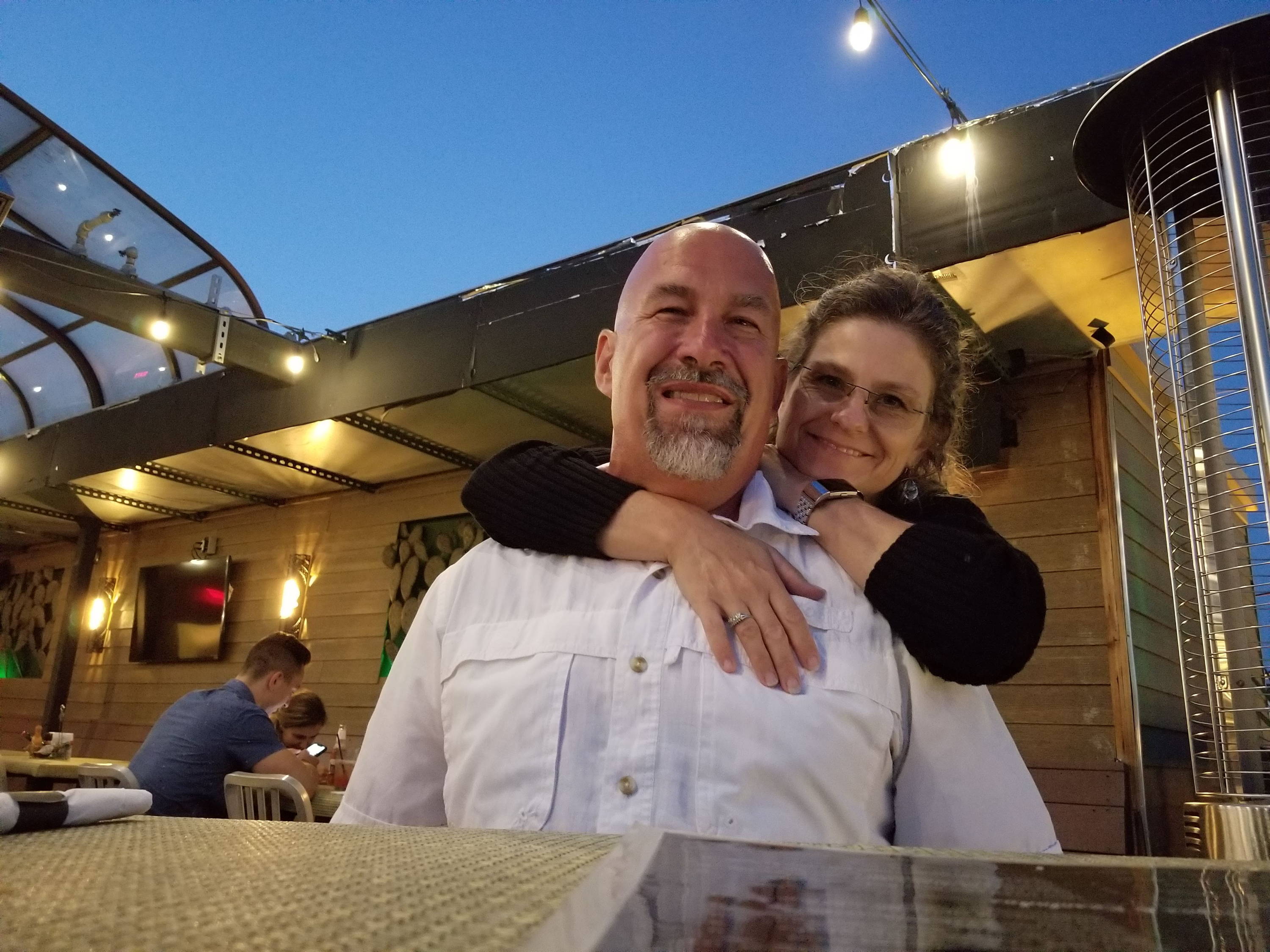 We had a fantastic trip in Pittsburgh PA while participating in the Shadyside Art Show. It is one of our favorite shows. Great town & great people! We look forward to this show each year. The show was awesome and the weather stayed just right. #lovePittsburgh
Bill spotted a restaraunt on top of a building overlooking the show so we decided to have dinner there. The restaraunt is called "The Steel Cactus". The weather was perfect and the company was too. As you can see in the pics, the sky was lit up and blue. The food was good and the drinks were better. Check it out if you are in the area.
Bill and I met some amazing new artists at this show, check out the Artists Connection page to meet them for yourself. I had a visitor in my booth that I met on my Florida travels over the winter. "Charles - It was great to see you again, and thank you for your support once again".
I also had another little green visitor that stayed with me most of the weekend, I named him LeafMan. He is otherwise known as a Katydid. LeafMan was a cool dude. I included a portrait of him below.
Another cool thing I found in the city.... "The Zipcar" --- WHAT? Are you telling me that I can use my cell phone and credit card now to not only rent a bike, but A CAR? Wow, too cool. We had alot of fun with that one.... See you next year Pittsburgh! Tata for now.
We ended our trip on somewhat of a negative note... When we went to our van to begin the show breakdown process we found that someone had backed into our new van. AAAHHHH, Crunch! they didn't leave a note or anything. Not horrible damage, but still an insurance claim. Thanks buddy! If you are ever unfortunate enough to ding someones vehicle, please at least leave a note.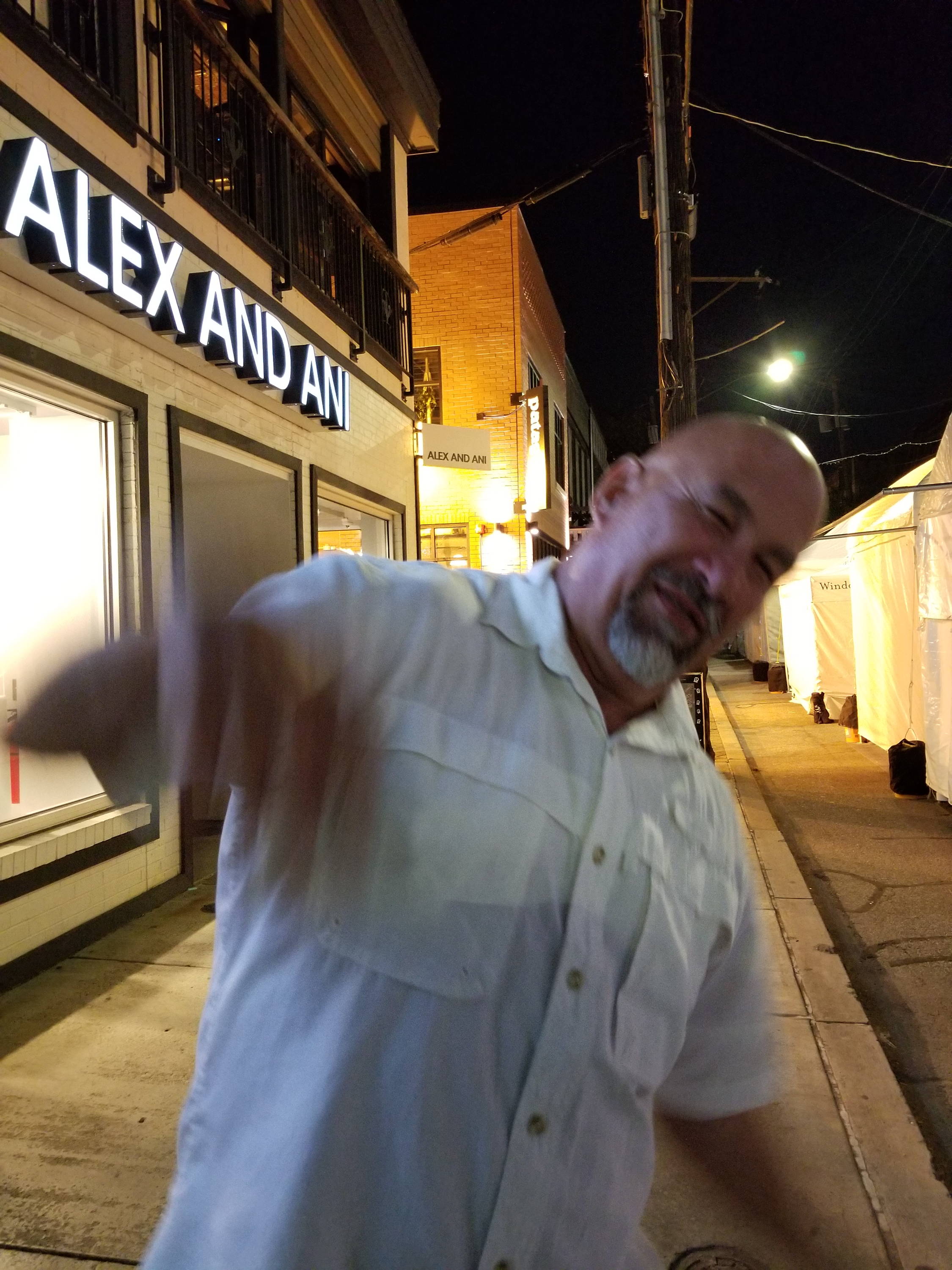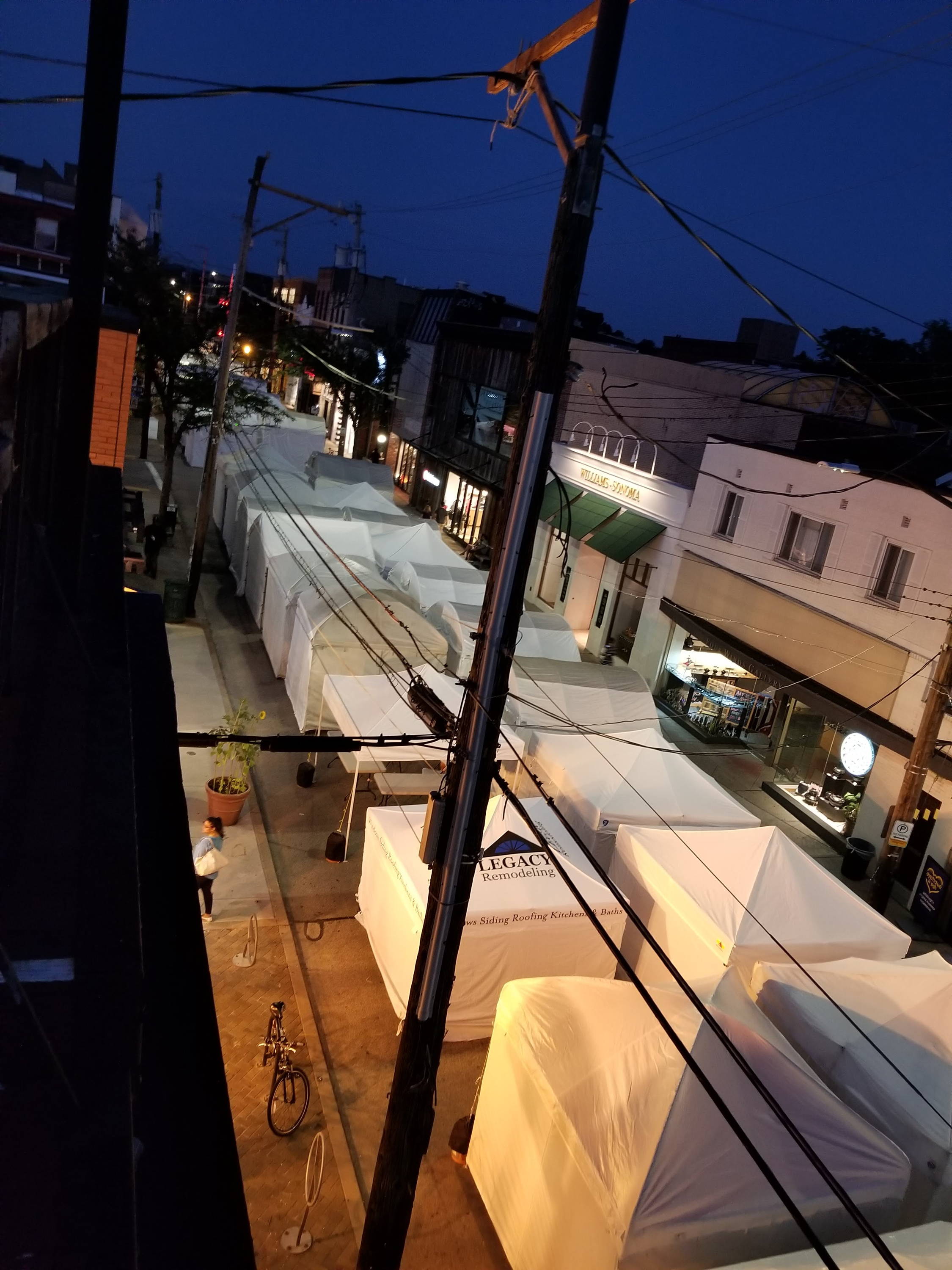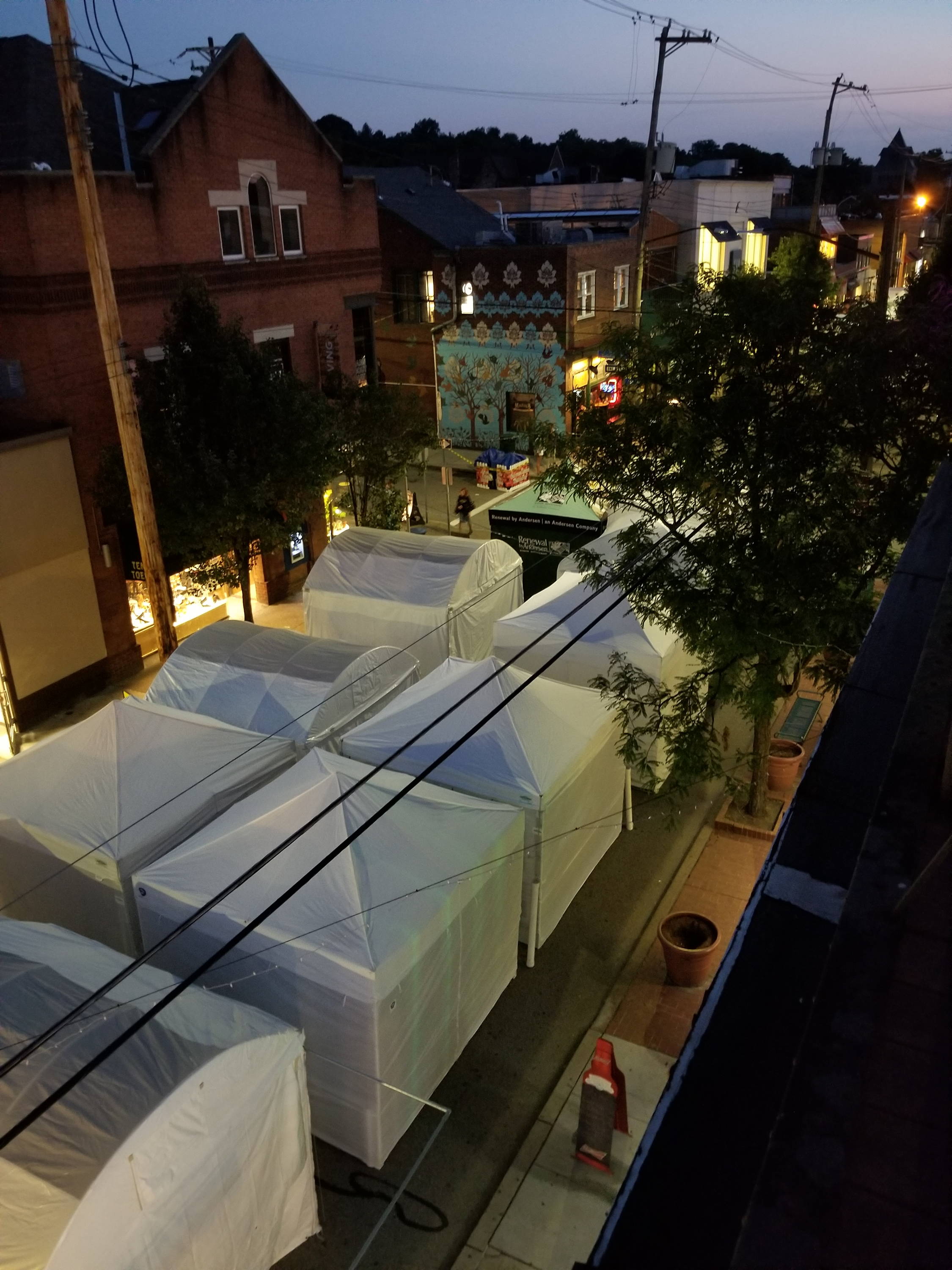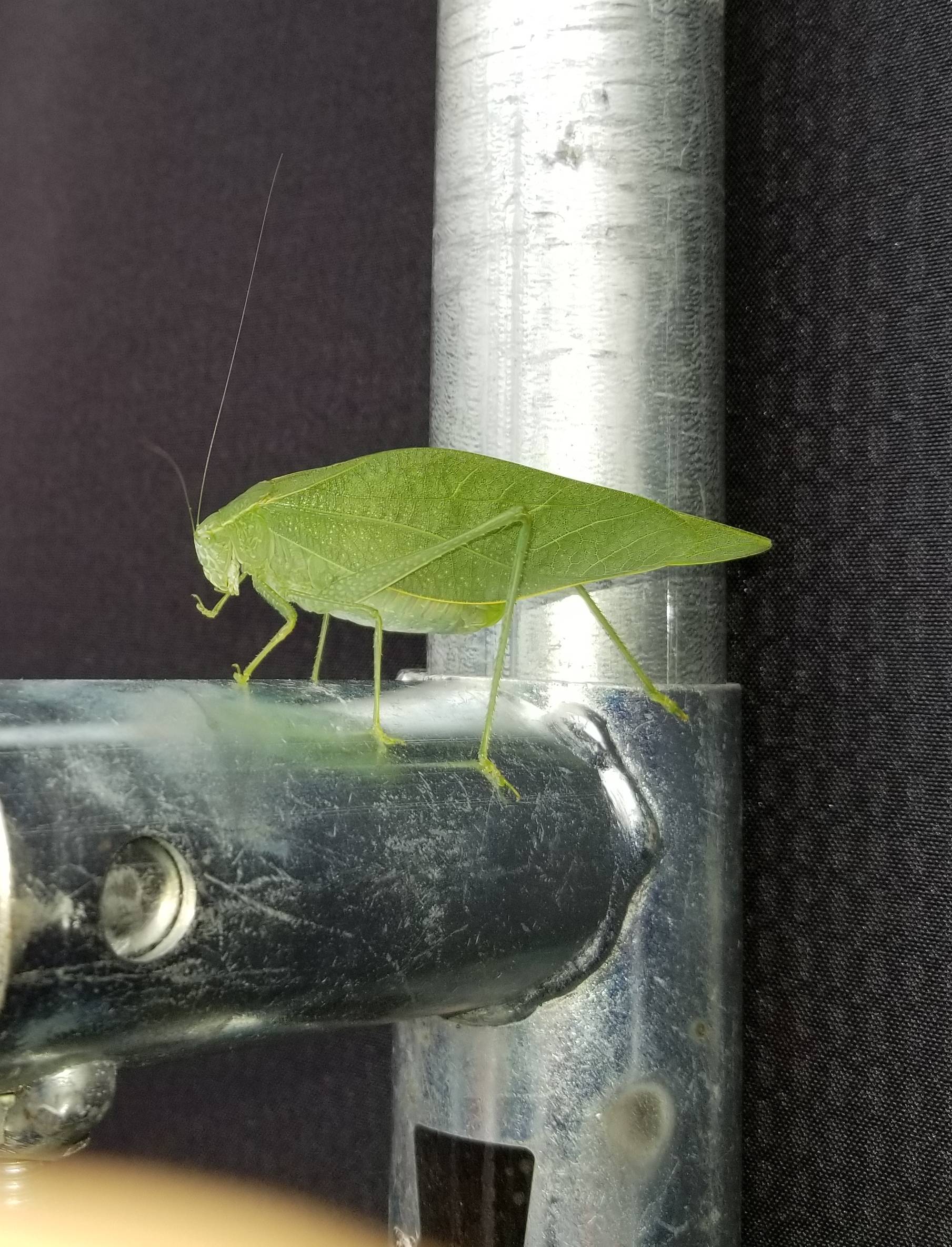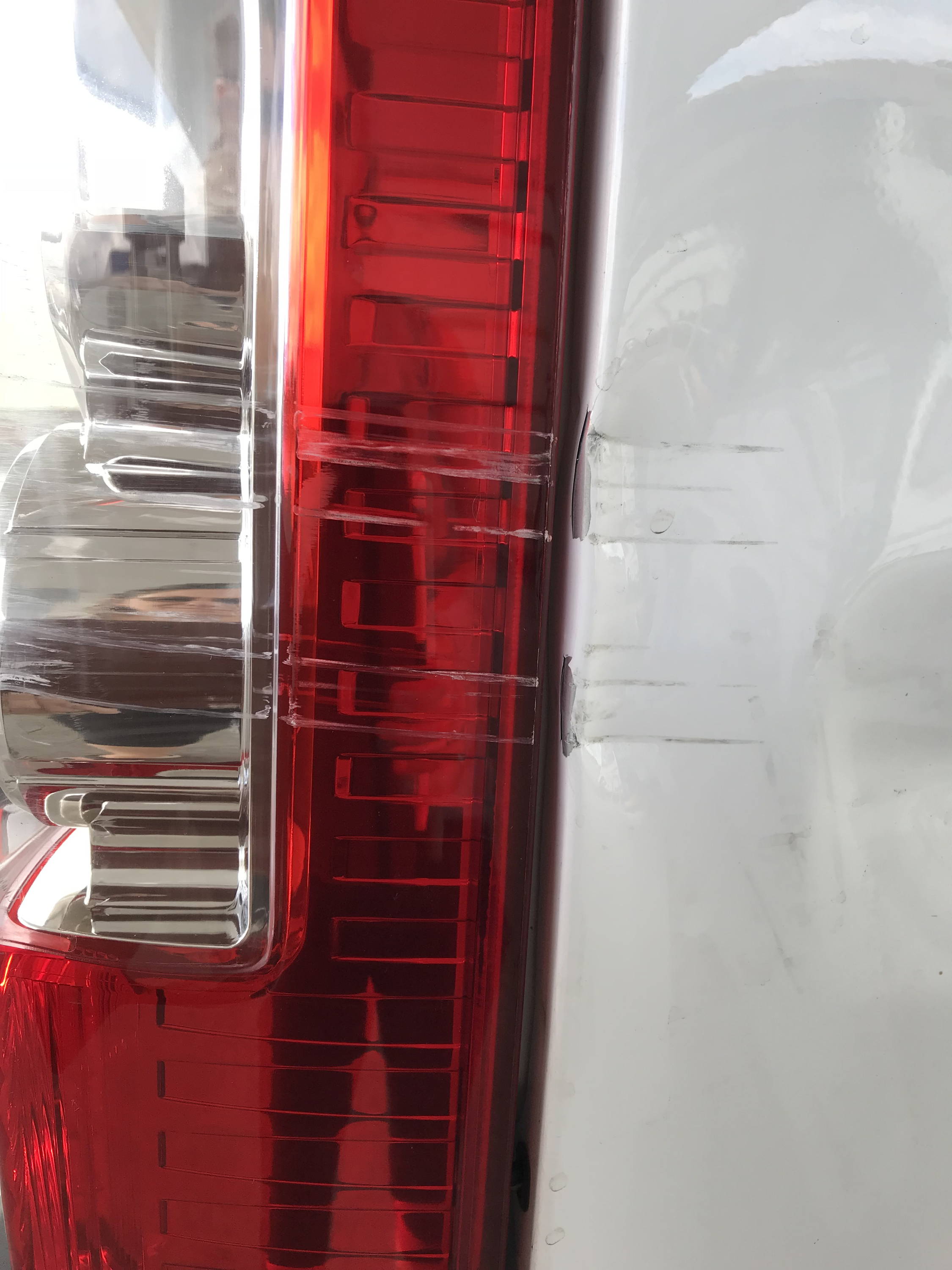 ---
July was a good month for the silk to travel. After we arrived in West Bloomfield Michigan and got set up at the 16th annual Orchard Lake Fine Art Show we had some time on our hands. So we went on an adventure. Thank goodness for google.... I was able to find a nearby lake to explore. Dodge state park is located at the northern end of Cass lake. We enjoyed some R&R and lunch at this beautiful lake. We took a walk down some incredible wooded paths along the waters edge and took a dip in the lake.
Saturday & Sunday as we participated in this lovely fine art show, we were blessed with wonderful artist neighbors, great weather and met some amazing people from the area. It was an all round great show. We enjoyed being in that part of Michigan and I look forward to coming back in late August for Arts, Beats & Eats (Royal Oaks) and Early September for Art & Apples (Rochester). Hope to see you there.
During this show, we met some amazing artists, Andy & Ana Butler, Boris Miller, Stephon & Yvonne Miller as well as caught up with some old friends Terry Andrews & Sidney Carter. It was really nice to get to know everyone of these great folks (See more info about these artists in the Artist Connection area below).
As promised, we visited Brandywine Falls on our trip home. The morning was overcast but a beautiful morning for a walk in the woods. Sorry about the puffy eyes in the photos, it was early..lol - Brandywine Falls is located in the Cayahoga Valley National Park Ohio. This is a nice walk through the woods, as you come upon the falls you can hear the rushing waters. I love the sound of a waterfall, it raises an antisipation in me like nothing else. As you enjoy a relaxing walk on the deck you are protected from the turain, but feel as though you are part of the landscape. It's truly a majestic short walk (with some stairs - It's a booty workout). There is no admission fee to walk to the falls. If you are in the area and have an extra 30 minutes, take the walk.  
Dodge State Park on Cass Lake, Michigan
Dodge State Park on Cass Lake, Michigan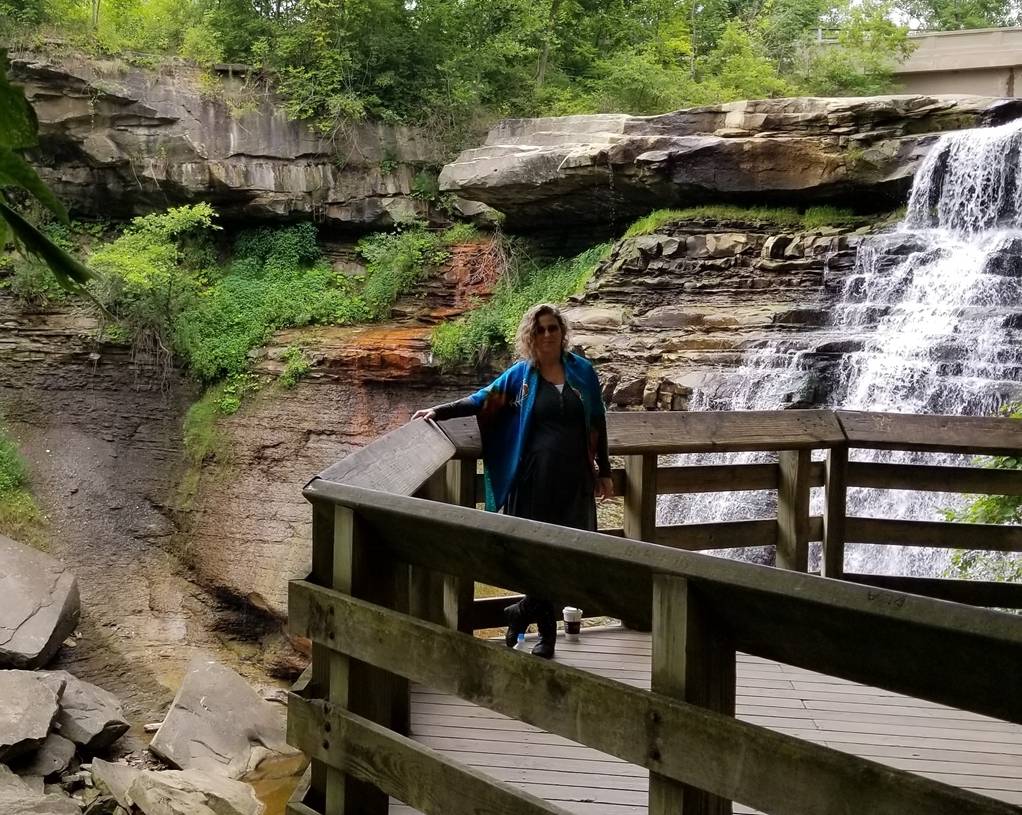 Brandywine Falls, Cayahoga Natl Park OH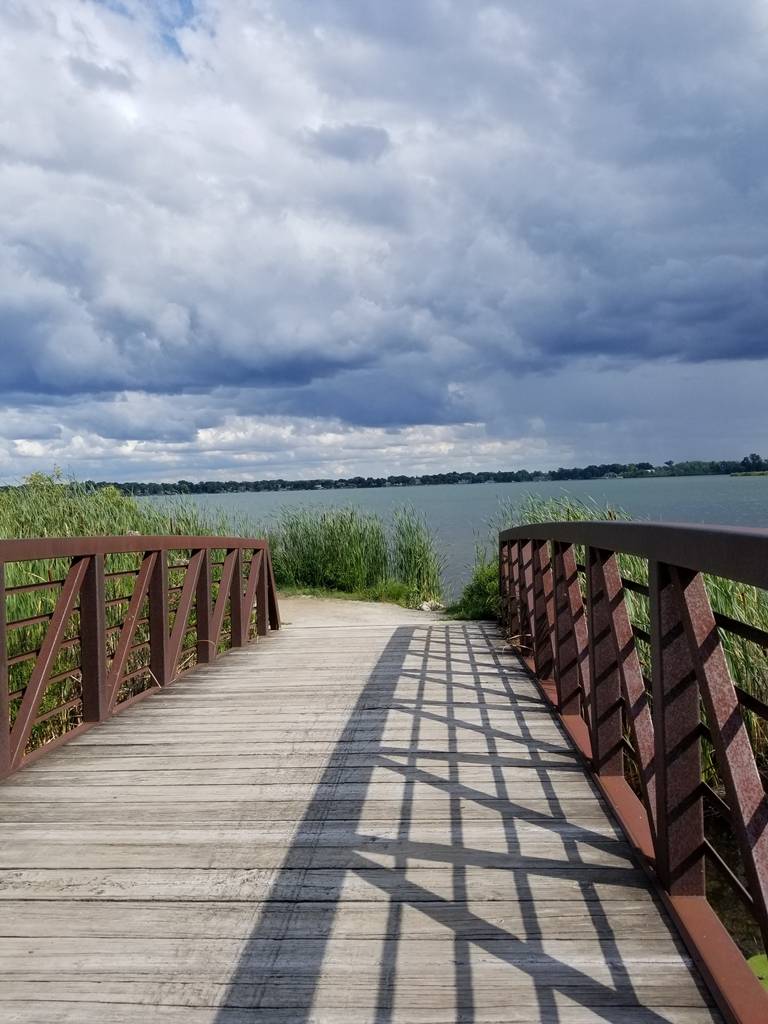 Dodge State Park, Cass Lake, Michigan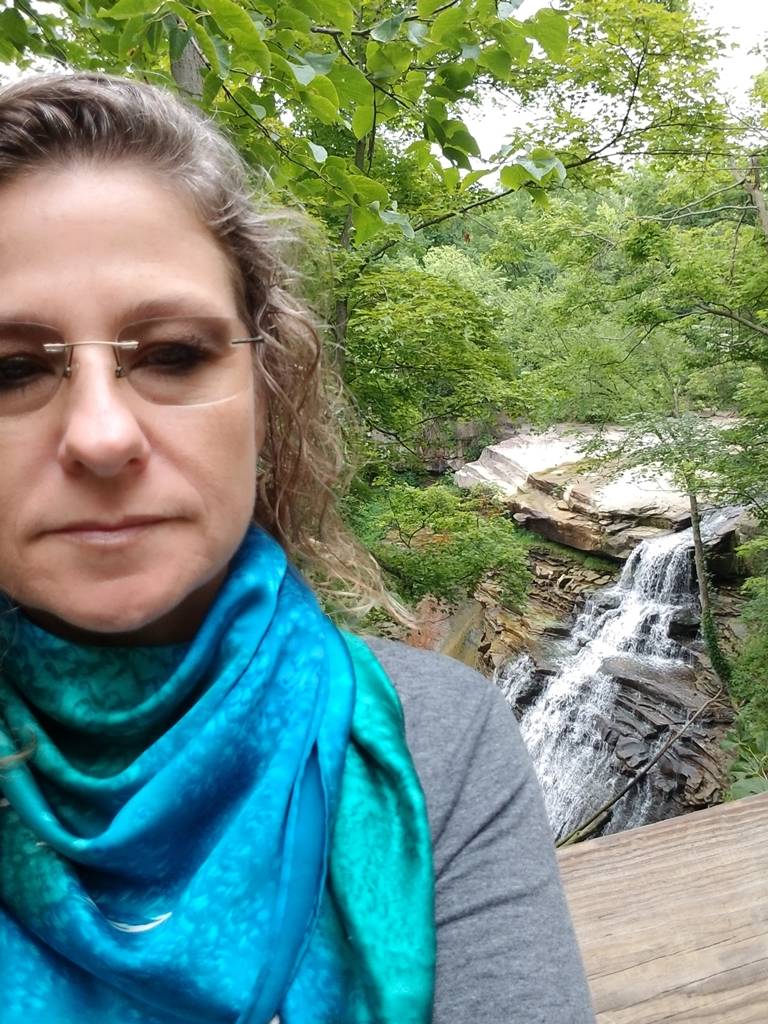 Brandywine Falls, Cayahoga Natl Park OH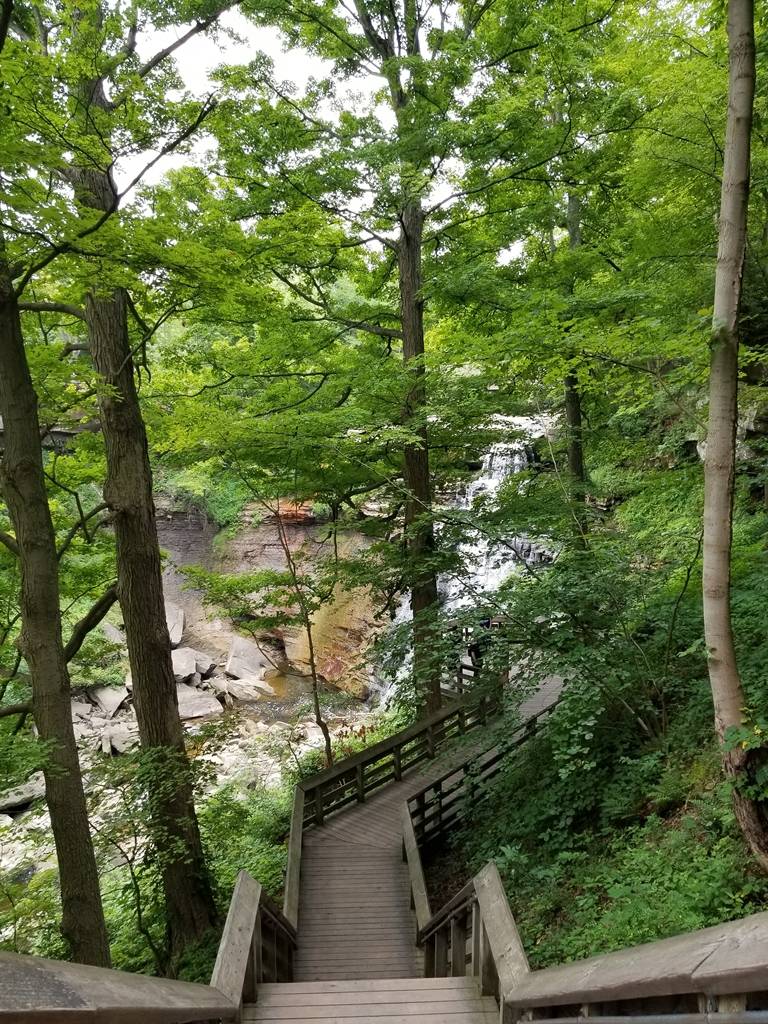 Brandywine Falls, Cayahoga Natl Park OH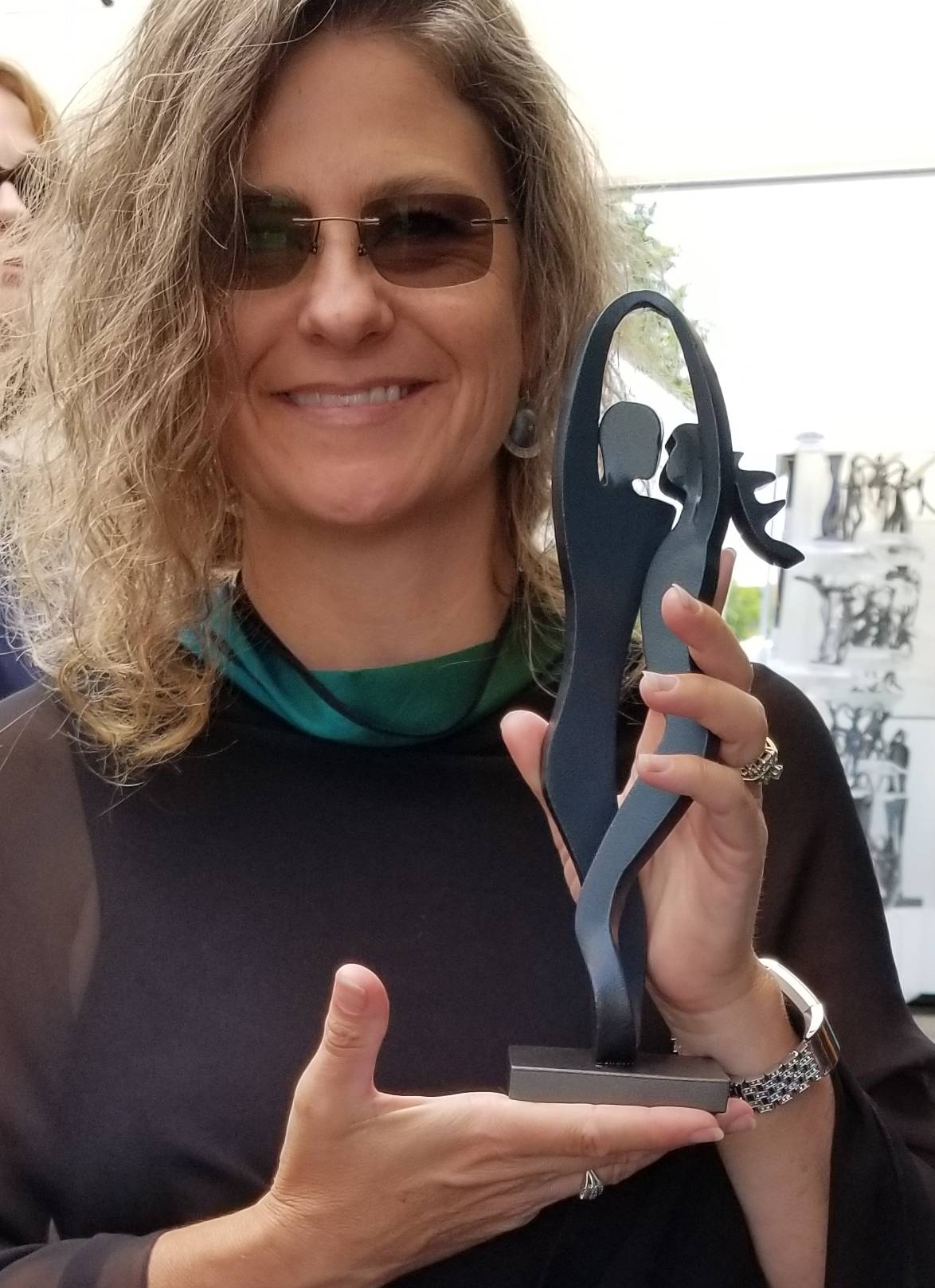 ---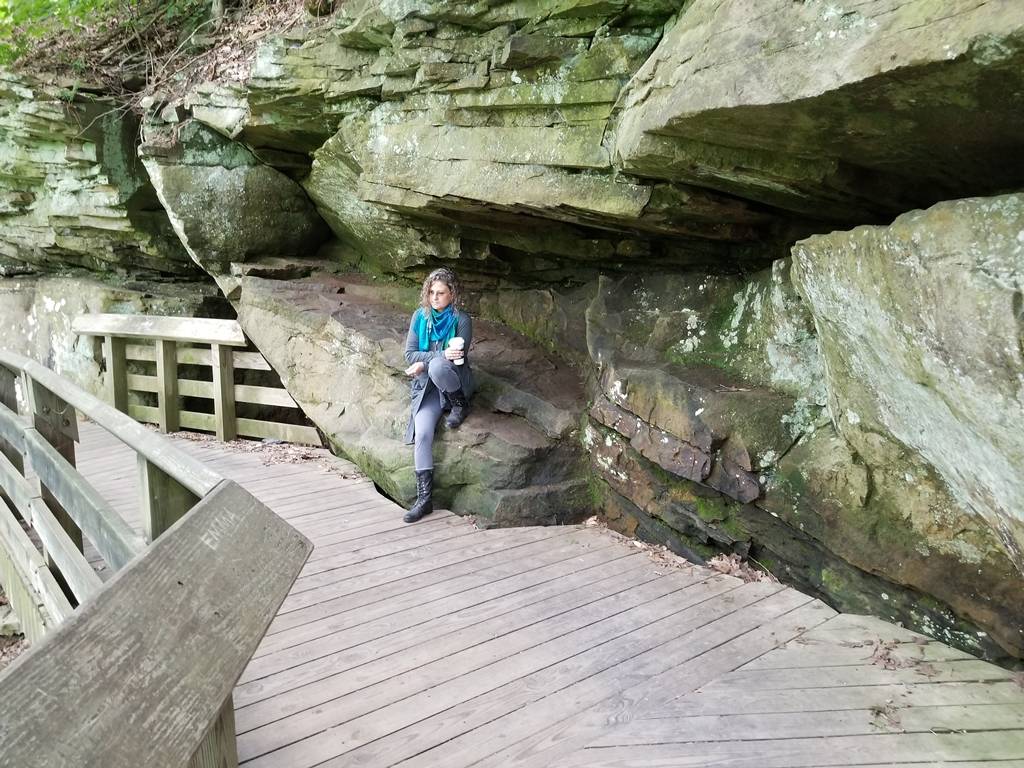 ---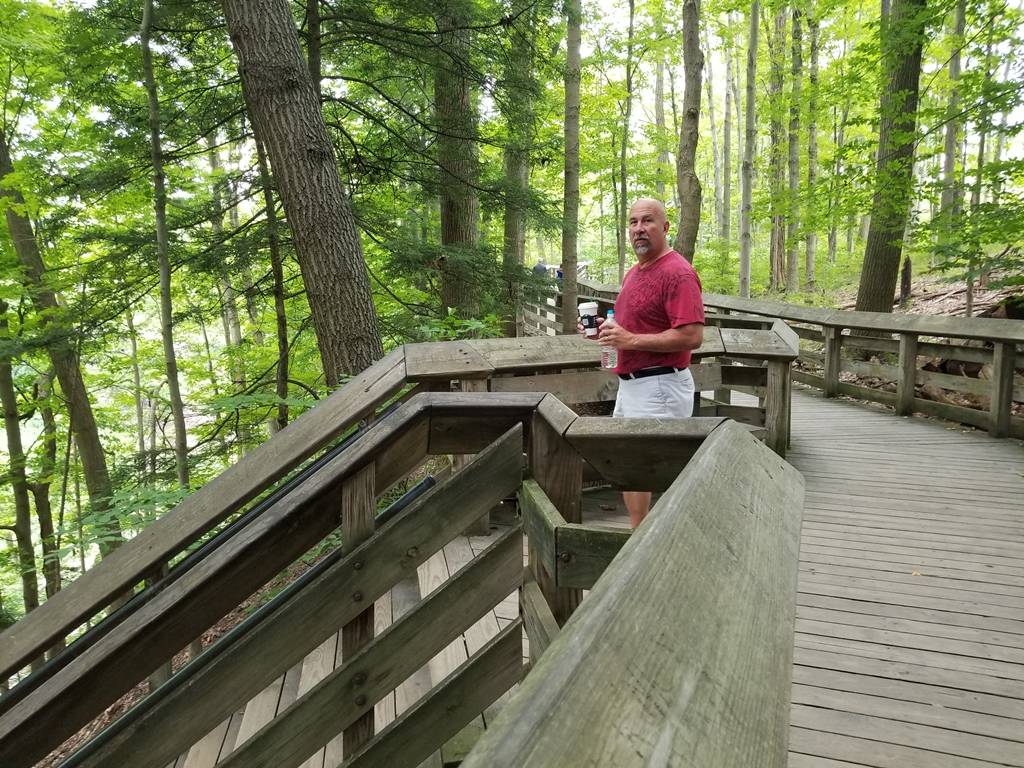 ---
Florida Tour Jan - Mar 2018
The winter of 2018 was my first time spending the winter months in Florida to do art shows. I truly enjoyed it and intend to do it every year. I was able to put my SUV on the auto train from Lorton Va to Sanford Fl and avoid the 16 hour drive. It was a great way to travel. I was invited to participate in 9 shows over the course of 12 weeks. During the 12 weeks in Florida I was pleased to visit several areas such as Cape Canaveral (put my toes in the sand at Cocoa Beach), Playalinda Beach near Titusville, Naples, Boca Raton, Juno Beach, Jupiter, West Palm Beach, The Villages and Hobe Sound. I felt like I was only scratching the surface and can't wait to get back there this coming winter. I was blessed to be able to visit some family members while in florida and get some much needed R&R.
Of all the places I visited in 2018 my favorite was the peacful sands of Playalinda Beach, The aqua waters of Juno Beach and the night life and restaurants of West Palm Beach. I am so excited to be going back to Florida again this winter. Keep an eye on my show schedule to see where I am going to be next as I have some exciting new pieces in the works for all my floridian hotties! See You Soon!
Breakfast aboard the Yacht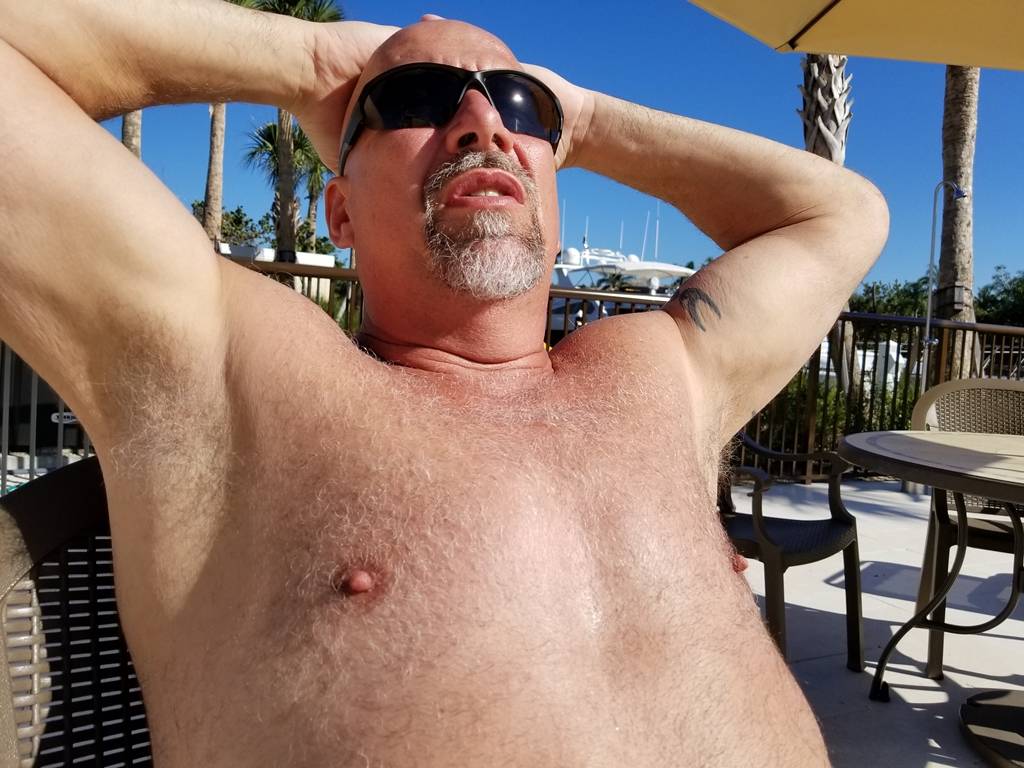 Bill enjoying the sun in Jupiter florida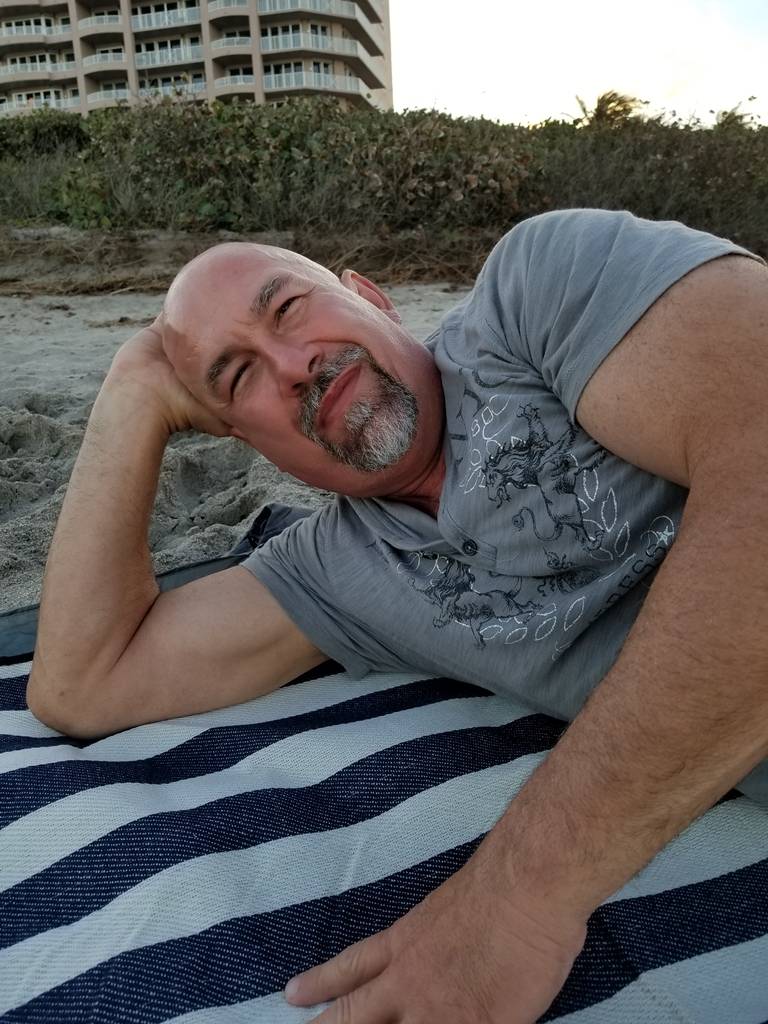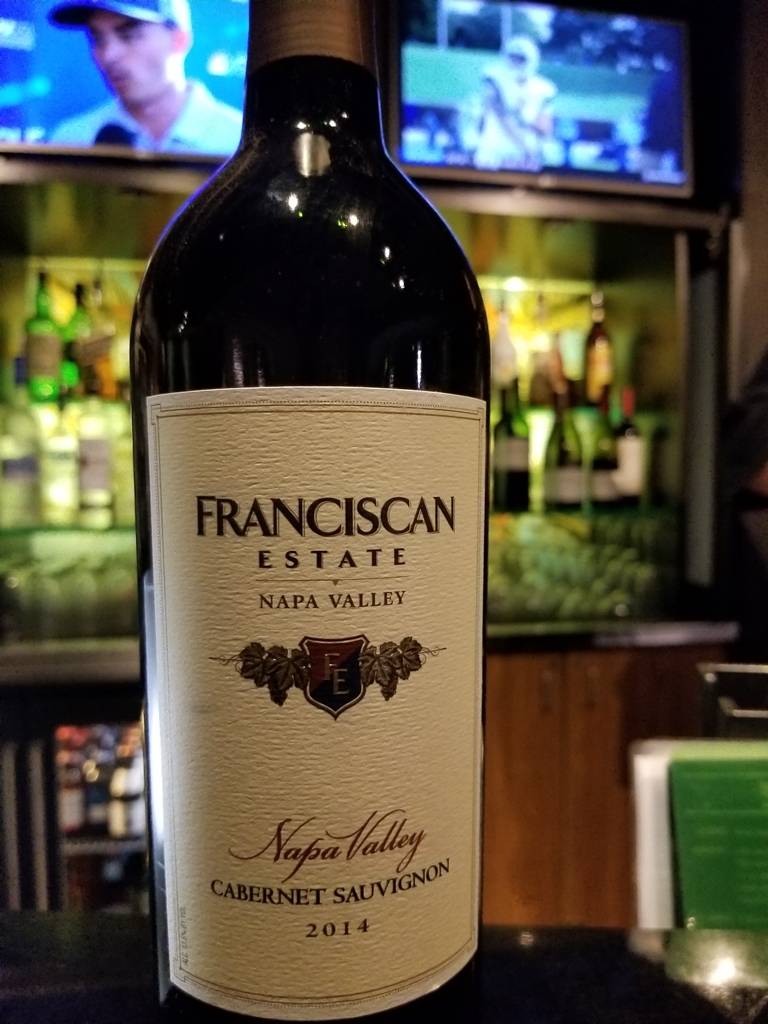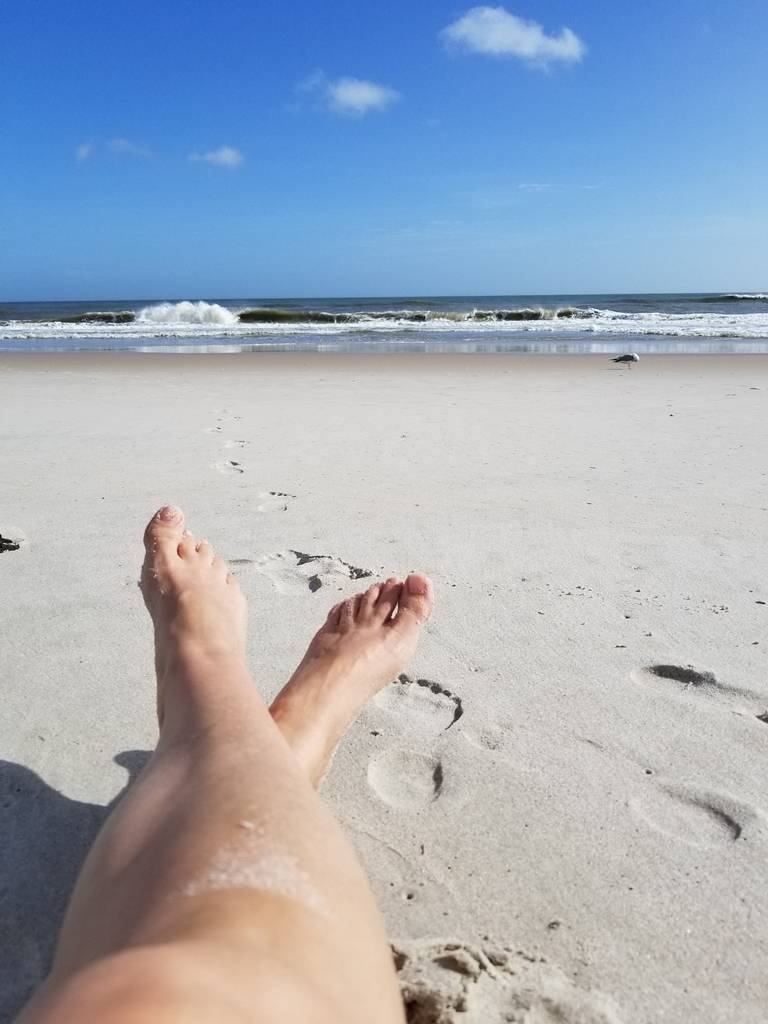 Enjoying some R&R on Playalinda Beach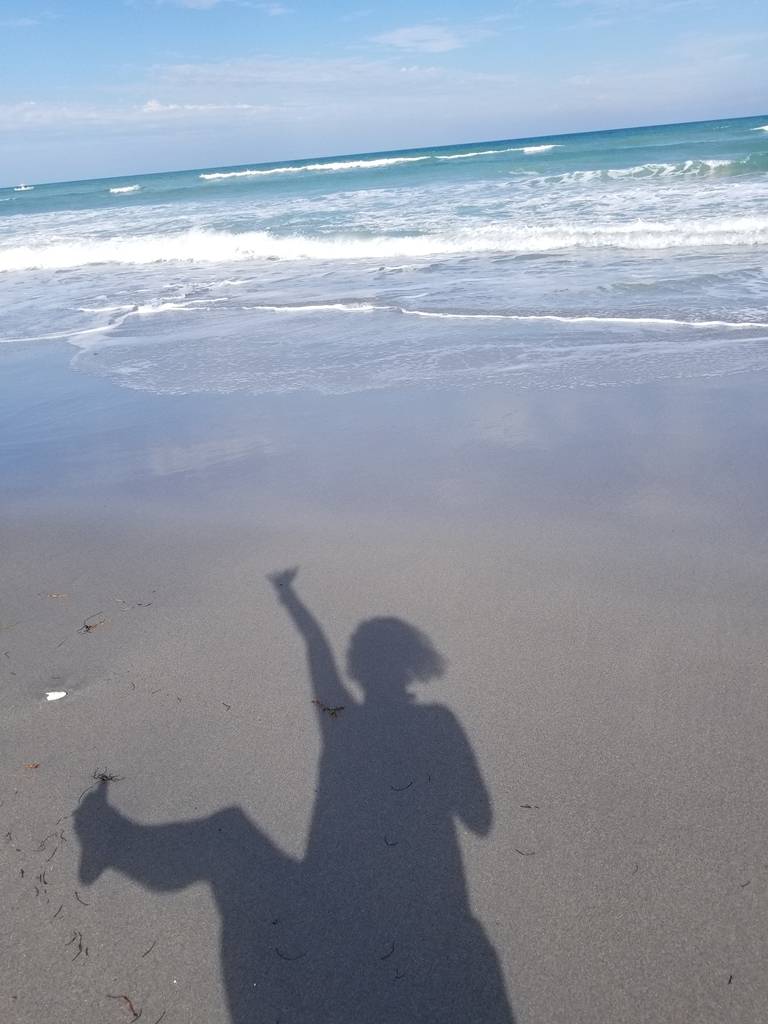 ---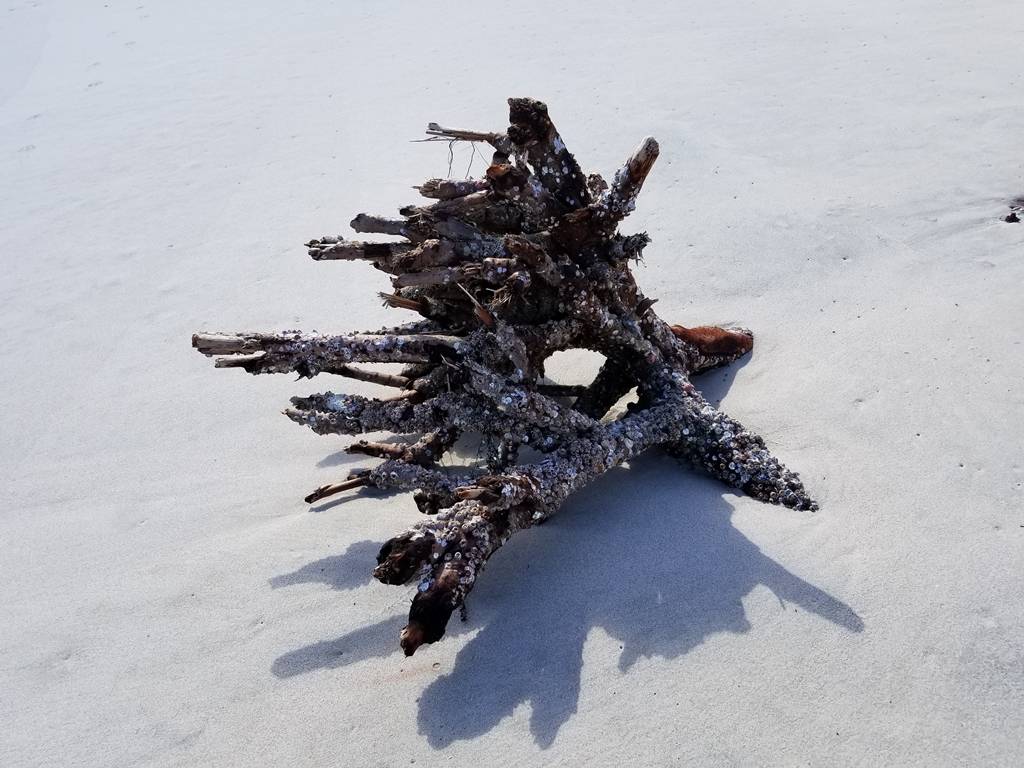 ---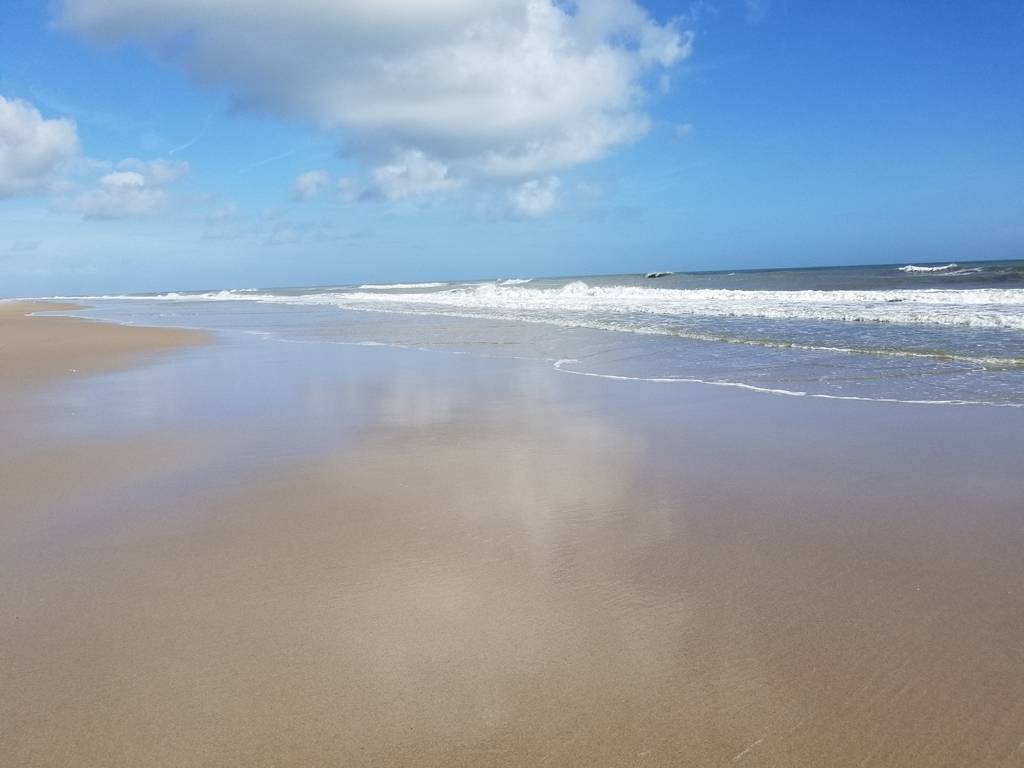 ---
We do enjoy going to Columbus and we were pleased to find this amazing group of statues accross the street from our hotel. We ate breakfast by the fire and walked out of the hotel to an absolutely gorgeous day and were both moved by this bronze tribute to the cities first responders. Thank you to all who serve the public.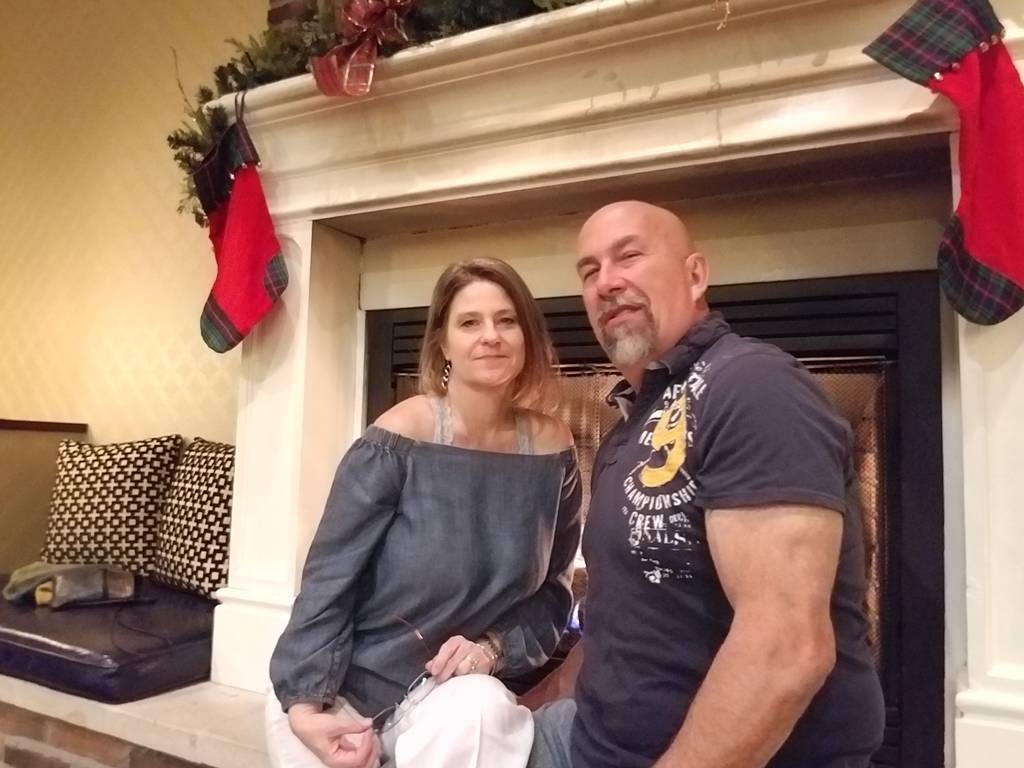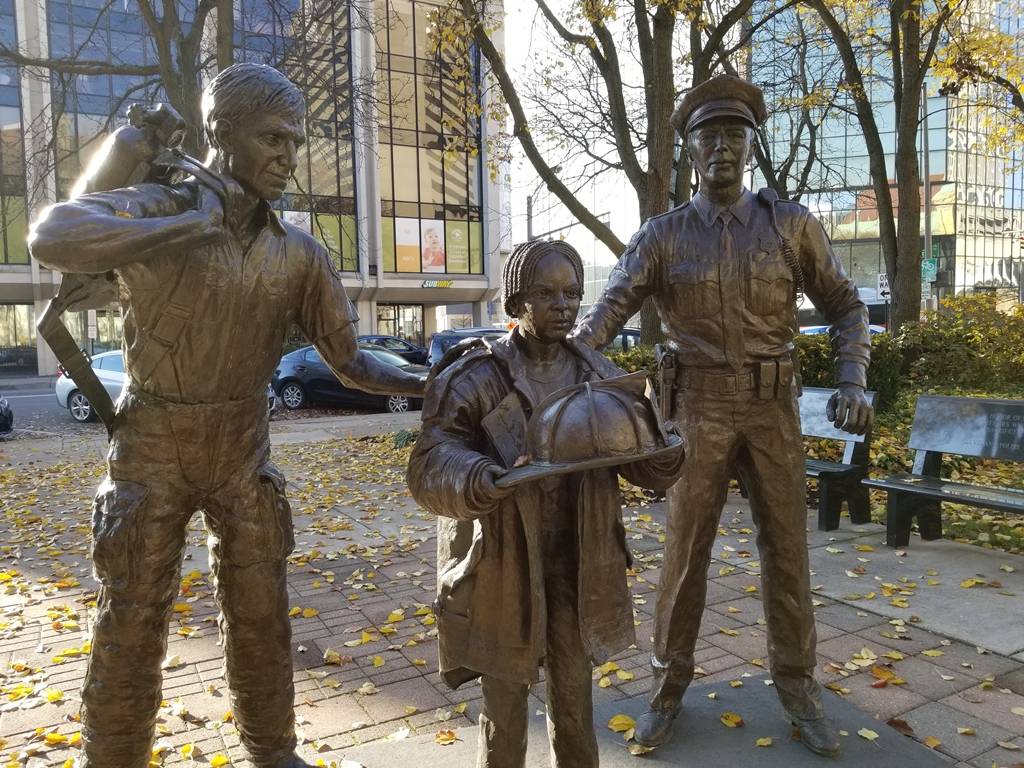 Policeman & Firefighter statue in Columbus OH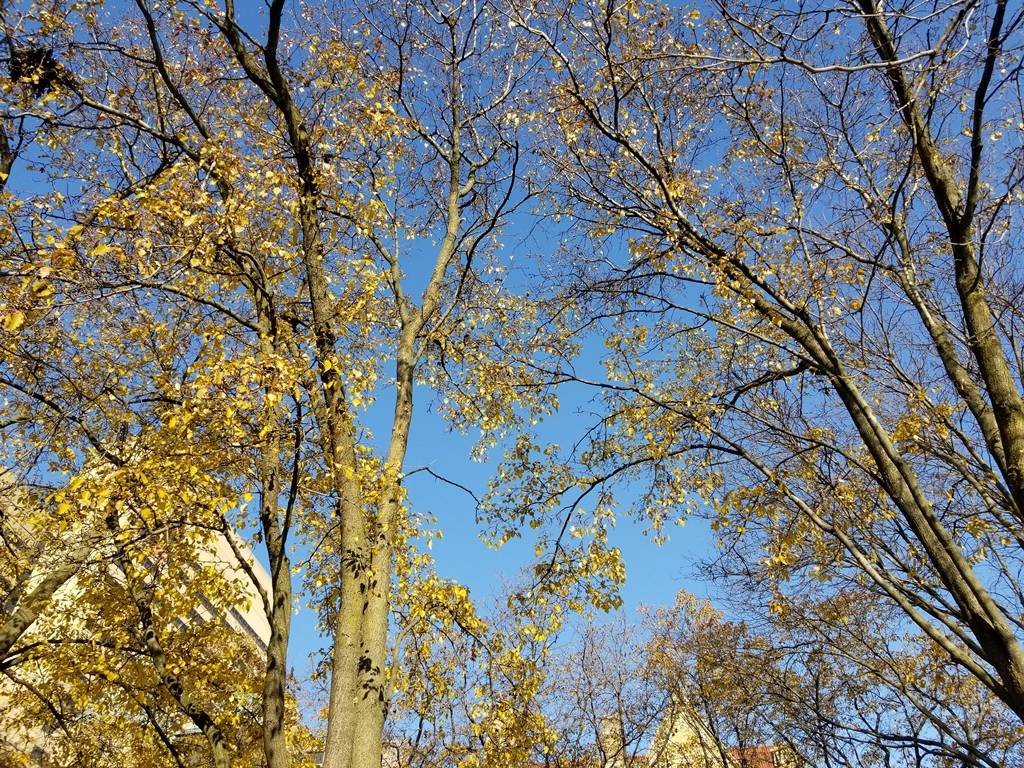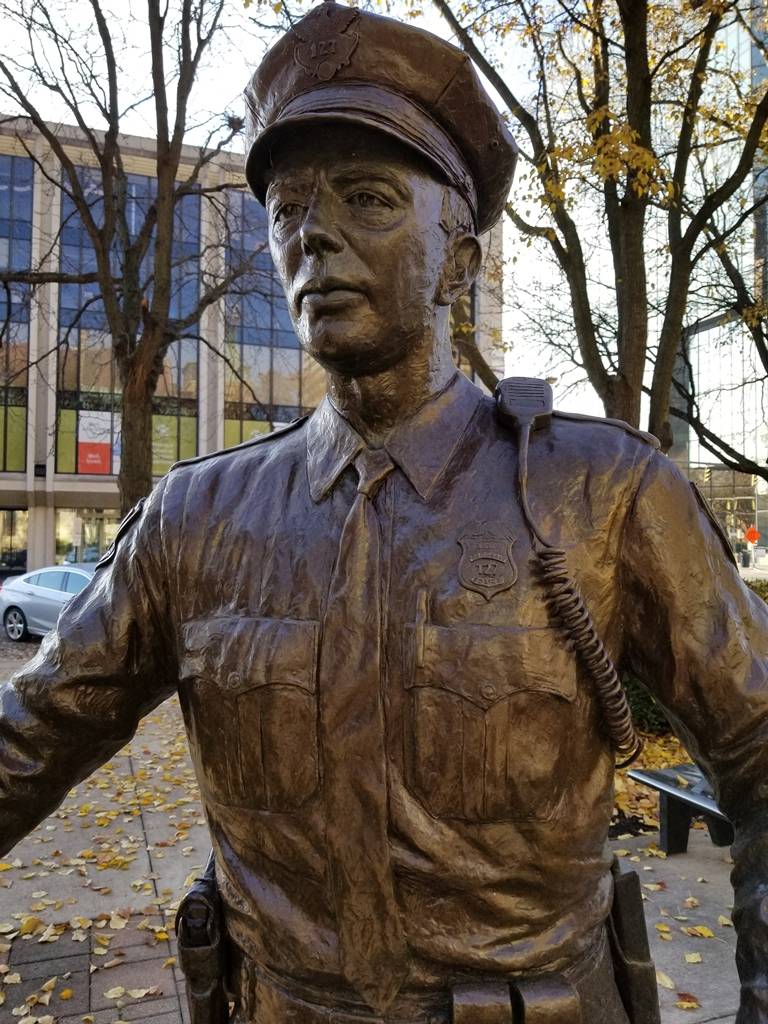 ---
Solomon's Island Maryland 2017
---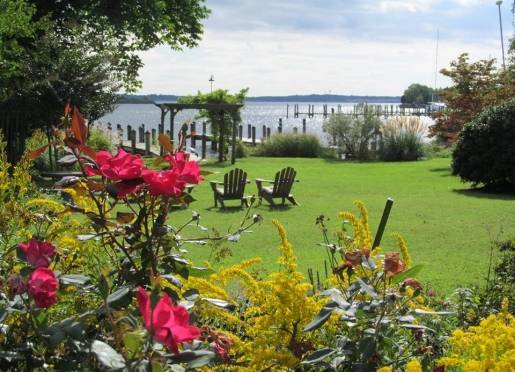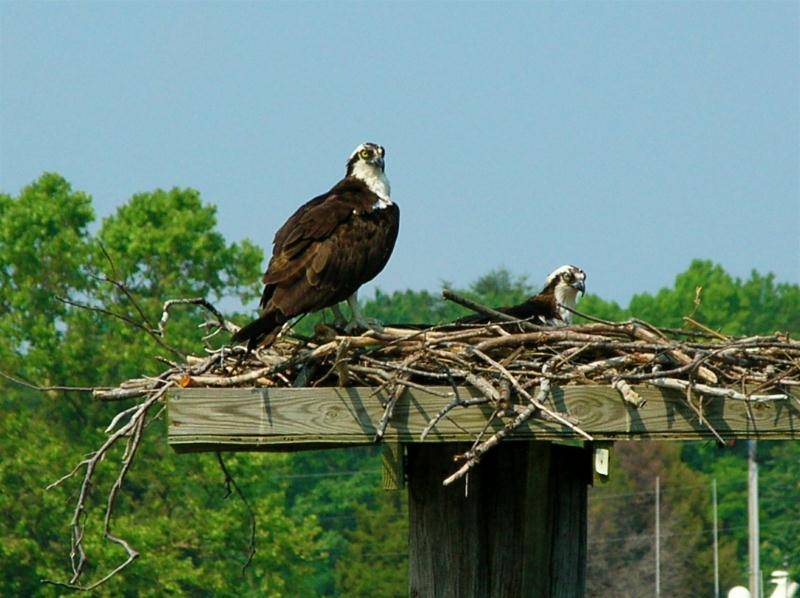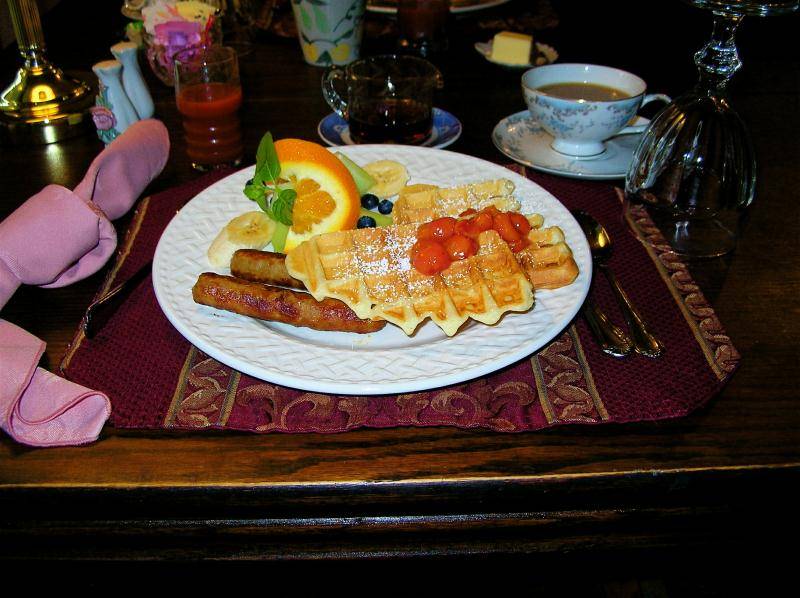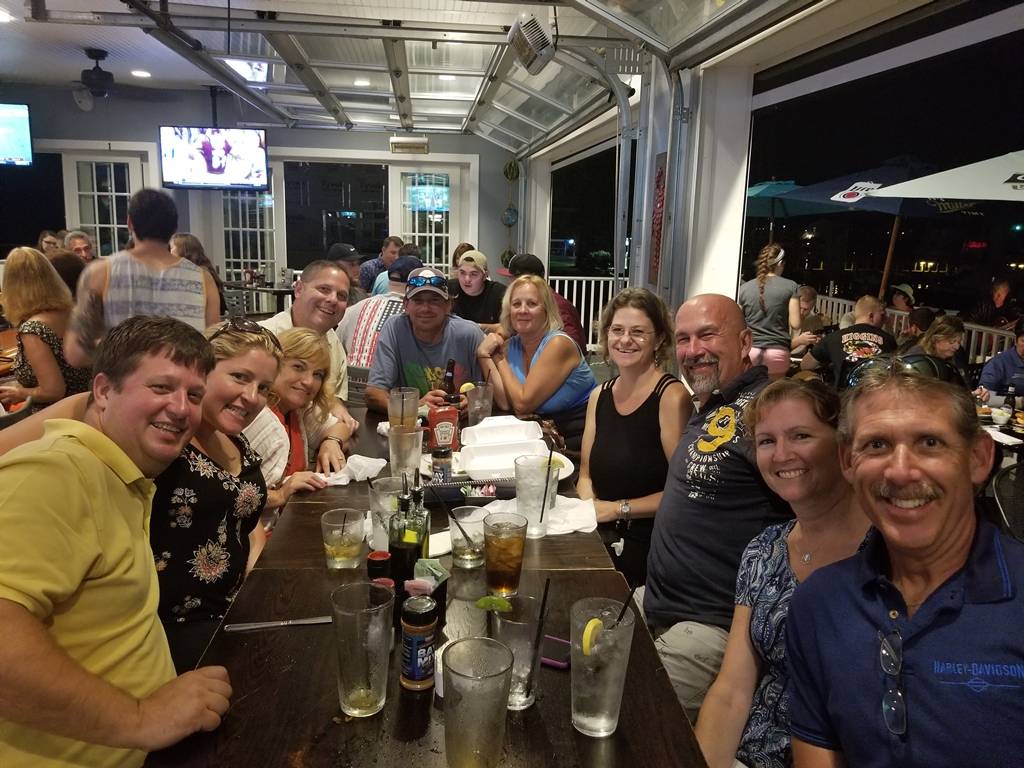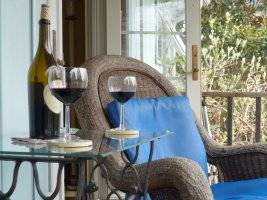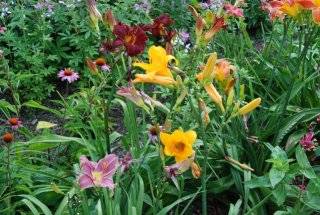 A few years ago my husband Bill and I were traveling to Solomons Island to participate in the Annmarie Gardens Artsfest. As it was just after his birthday I wanted to treat him to a nice stay, so I booked us at this bed and breakfast, called Back Creek Inn, thinking it would be a one time thing... Well we fell in love with this little piece of heaven. We have been returning every year in September. The Artsfest is held in a beautiful sculpture garden that is part of the Smithsonian group. It's a lovely show with wooded paths and fairy houses thrown throughout the gardens. Solomon's Island is a hard place to say goodbye to. Carol, the owner and host at Back Creek Inn, has done an amazing job in creating a warm and welcoming place to come relax and enjoy the view of the grounds and the water right out the back door. We have enjoyed making wonderful friends while visiting this incredible BnB. Be sure to book the cottage and enjoy the screened in porch that overlooks the water. There are many restaurants and bars within a short walk. Tell Carol Bill & Tonya says hello!
---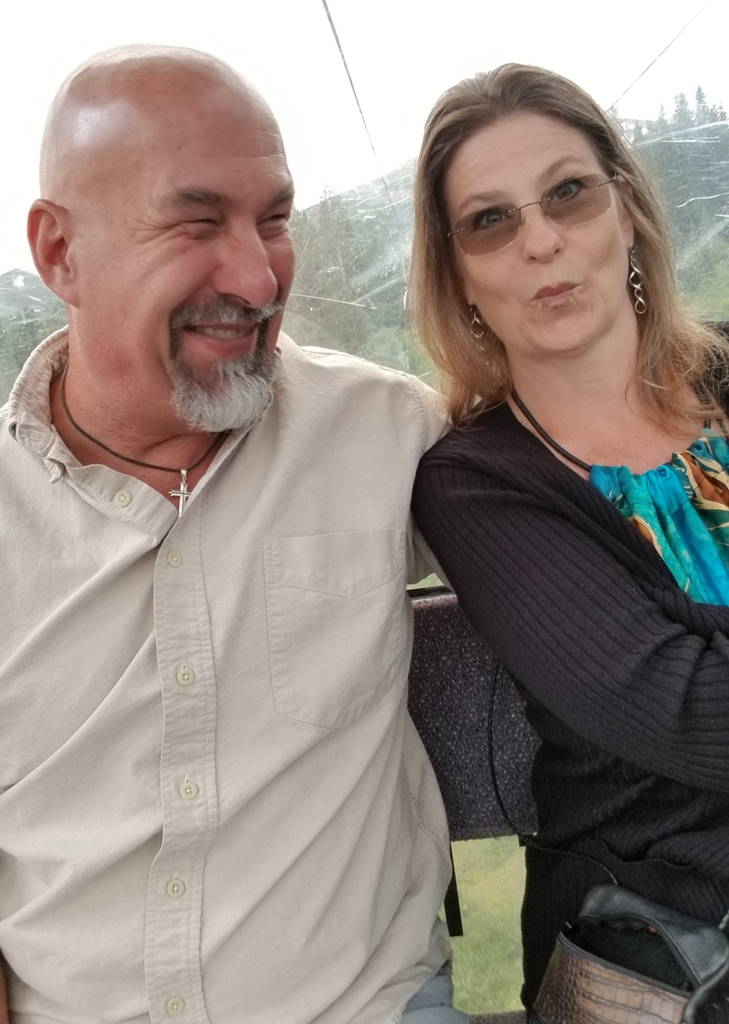 ---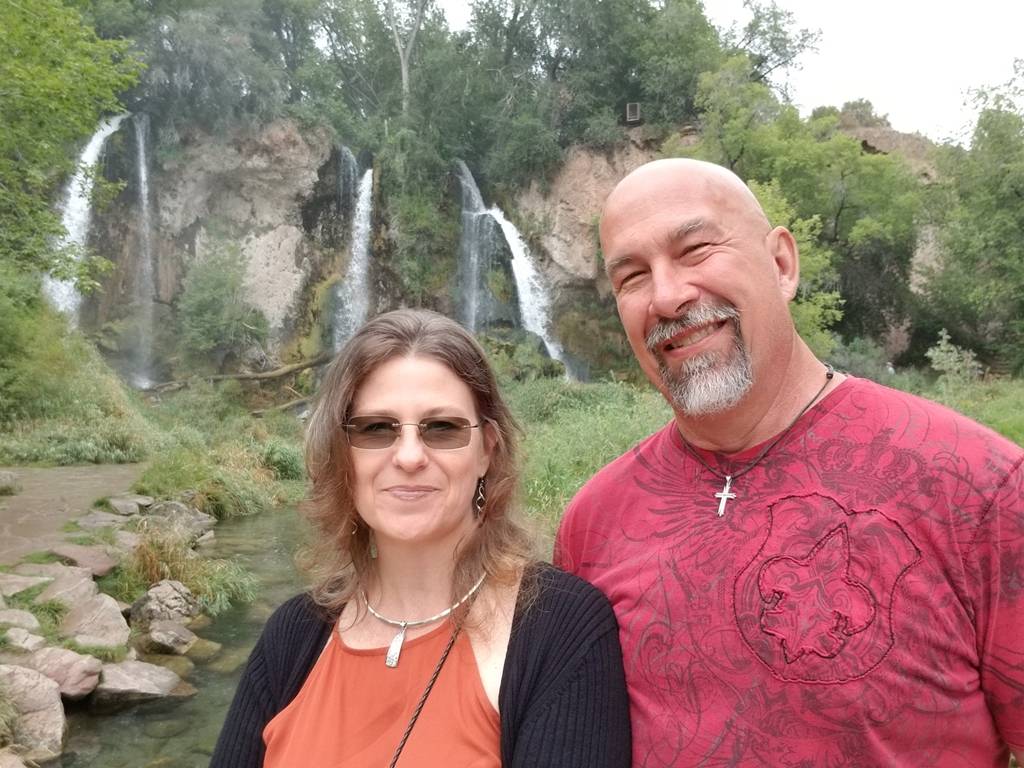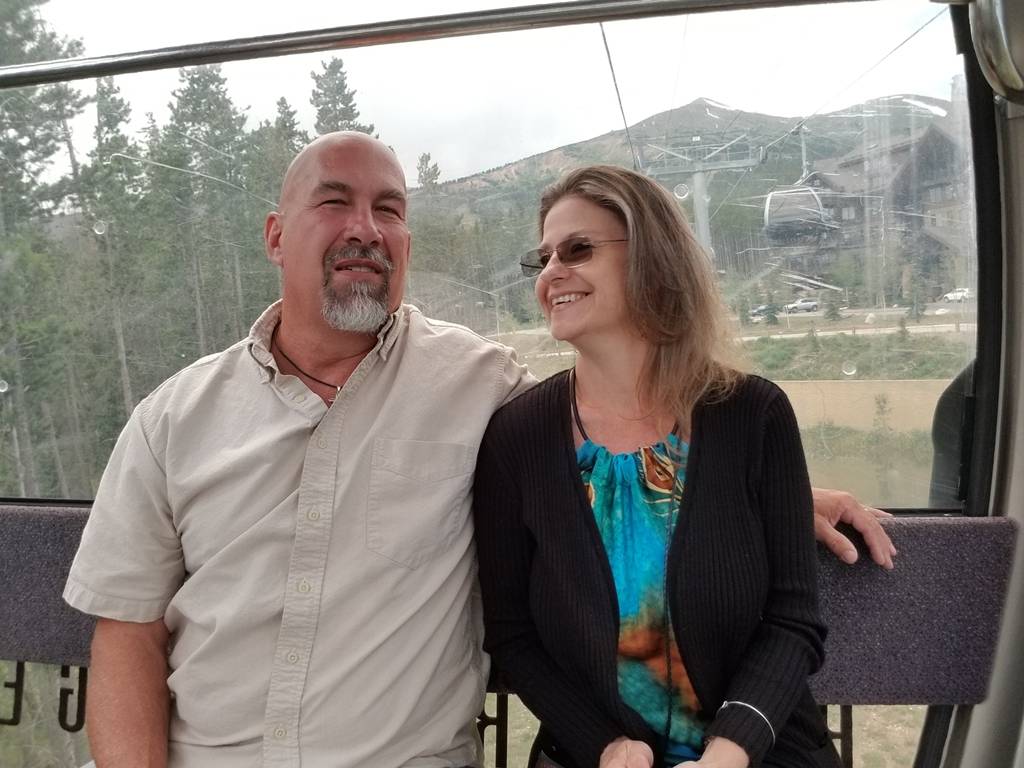 Gondola Ride to lunch in Breckenridge CO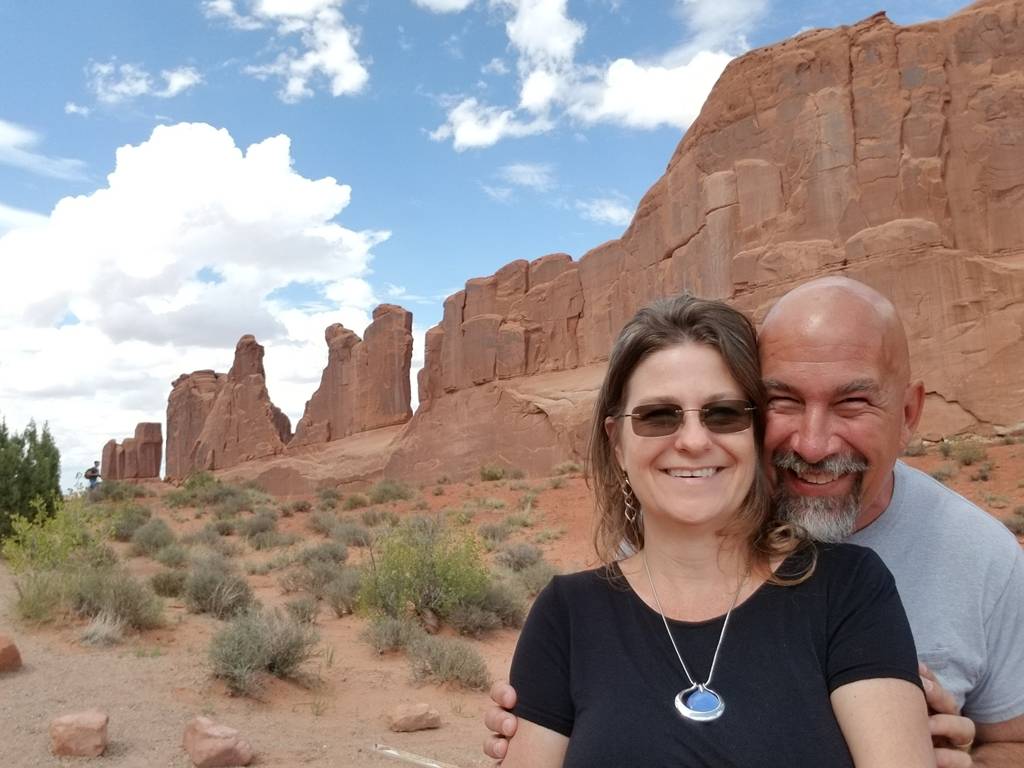 Arches National Park, Moab Utah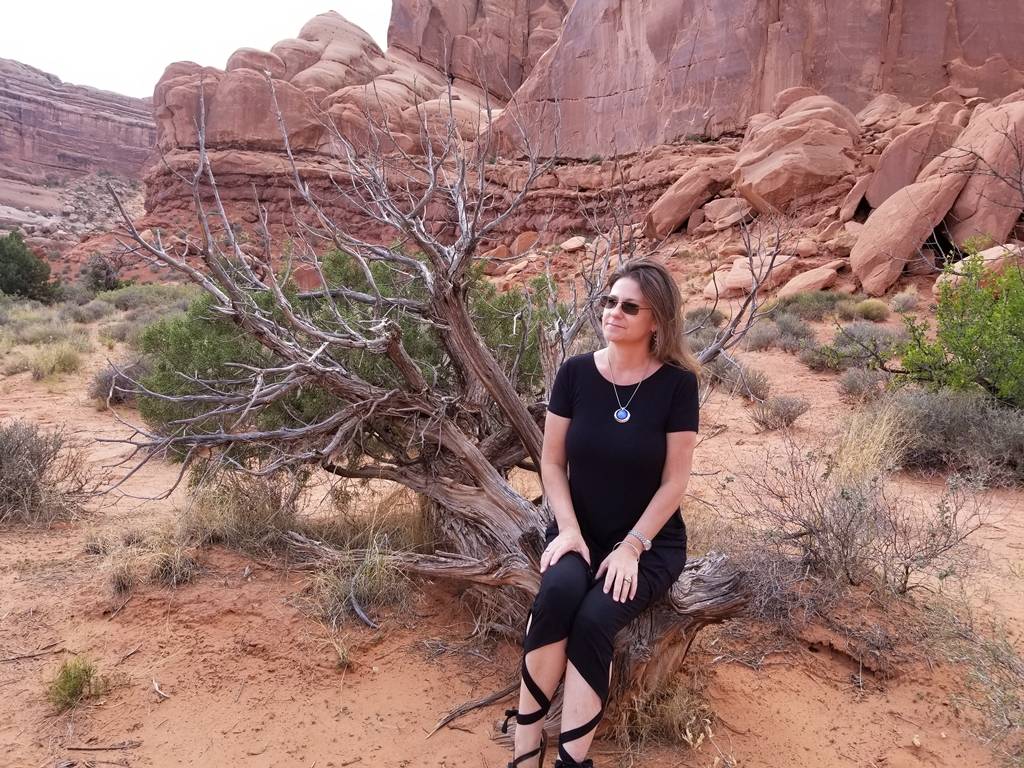 Arches National Park, Moab Utah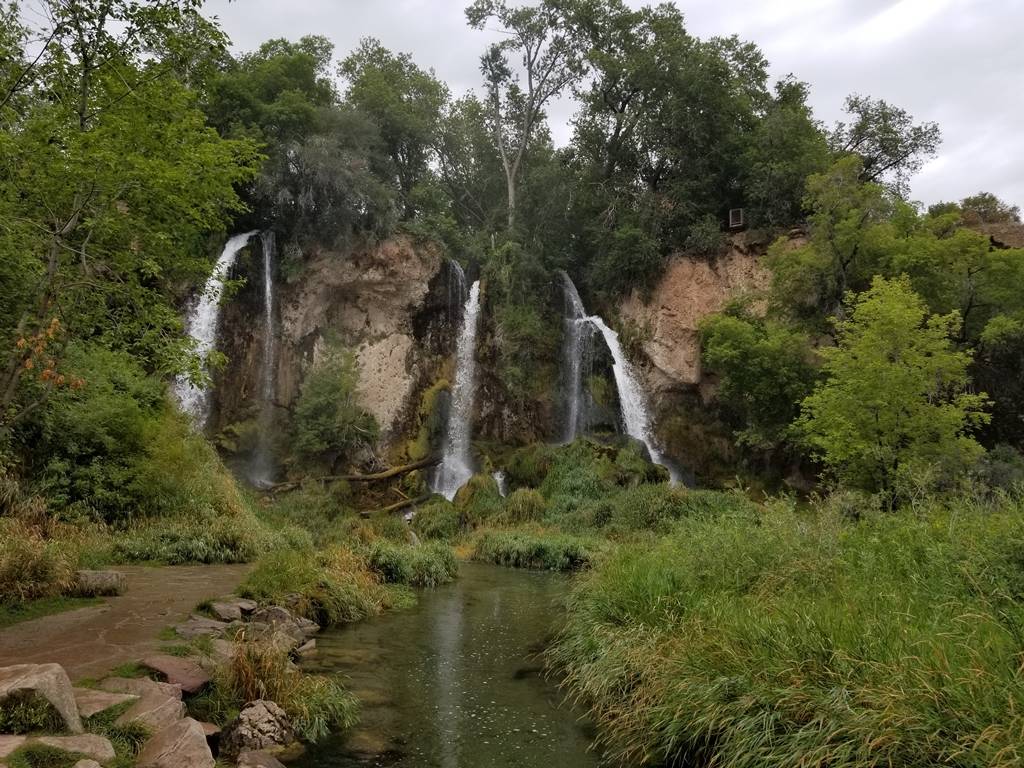 In the summer of 2017 my husband Bill and & I took the silk on the road and headed west. We were set to do 2 art shows in Colorado. Beaver Creek, A beautiful show located just outside the town of Avon at a resort called Beaver Creek. We truly enjoyed this show and the resort grounds are simply picturesque. The second show we attended was called Main street to the Rockies. This show is held in the streets of Frisco Co just at the bottom of the Rocky Mountains. We vacationed the week between these 2 shows and had an incredible time taking in the many majestic views. I look forward to going back in 2019. I hope to have an even longer trip there next time. During our stay we travelled into Utah. Another artist gave us a tip about a untravelled road where we saw some icredible wildlife grazing as well as miles of grand rock formations. We visited Arches National Park and took in the breath taking views. We also visited some water falls during our stay. On my next trip there I hope to visit more falls (like Hanging Lake). Let me know if there is anything else we should visit in that area.
---
Stay tuned in for more of my story.